Back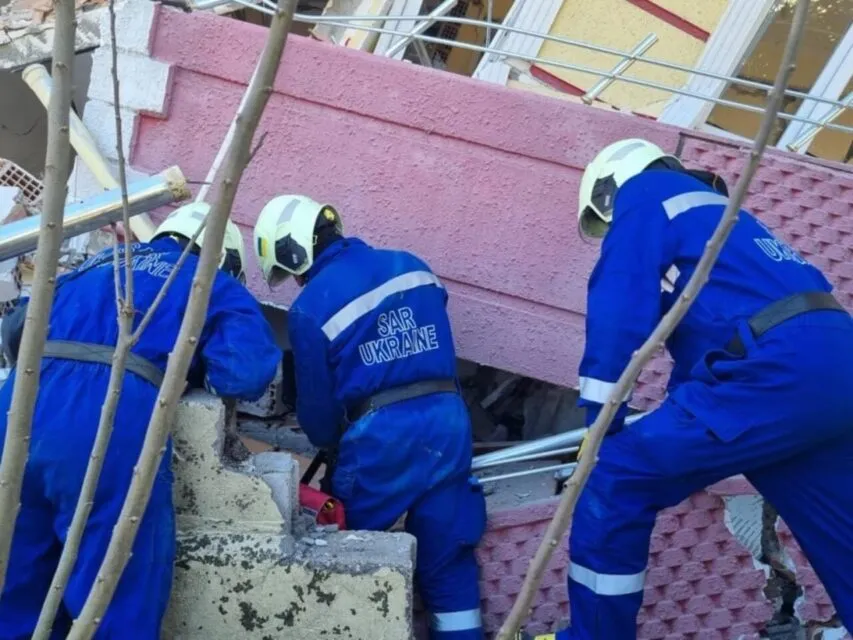 The photo from open sources
February 27, 2023, 14:45
Team of Ukraine's State Emergency Service in Türkiye rescue 1 person, find 58 bodies, examine 454 buildings and clear rubble of 136 buildings — Khorunzhyy
On the ninth day of search and rescue operations in Türkiye, the Ukrainian combined unit of the State Emergency Service found a 30-year-old woman alive and rescued her. She had spent 205 hours under the rubble, with temperature swings from −2°C to +15°C and survived. Oleksandr Khorunzhyy, Press Officer of the State Emergency Service, made this statement at a briefing at Media Center Ukraine — Ukrinform.
"Two of our rescuers climbed on the rubble and heard a sound similar to a groan. Silence was ordered immediately. A dog handler came in with a dog that could clearly indicate the spot where a person might be. The rescuers started working on that particular spot. With the help of special tools, they reached the woman and pulled her to the surface. It was a delight, because our team worked very competently, very clearly. Türkiye was shocked, as it was hour 205, they were counting the elimination of the consequences of the earthquake by the hour. It was also a miracle to us," — Khorunzhyy said.
The Press Officer of the State Emergency Service added that in total, in the period from February 8 to 17, the forces of the combined unit rescued 1 person and found the bodies of 58 people, including 9 children. 454 buildings were examined, debris and ruins of 136 buildings were cleared, medical assistance was provided to 13 people, including one child.
Read more: https://mediacenter.org.ua/news