Back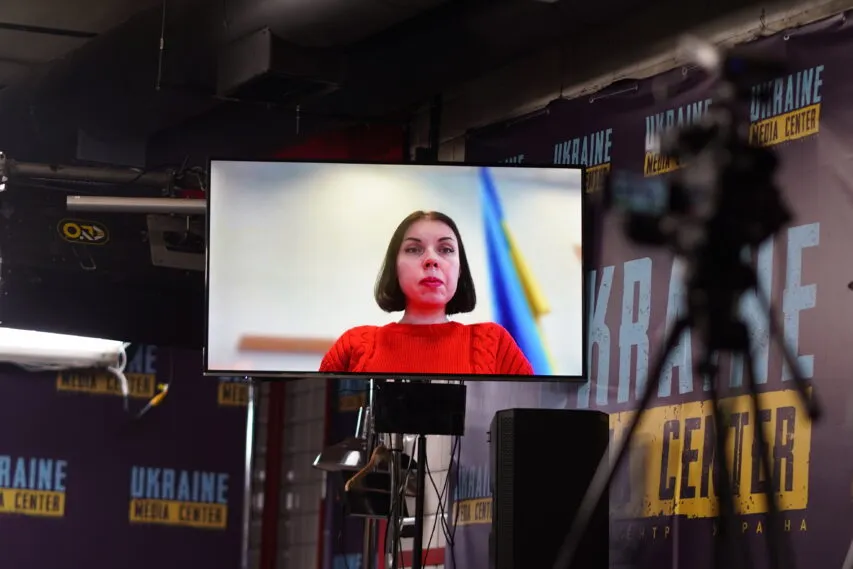 Daryna Marchak, First Deputy Minister of Social Policy of Ukraine, during the briefing at the Media Center Ukraine
October 3, 2022, 16:09
Support for IDPs and Prosthetics Reimbursement — the Ministry of Social Policy Announced the Budget 2023 Priorities
Support for internally displaced persons is one of the priorities for the Ministry of Social Policy in 2023. This was announced by Daryna Marchak, First Deputy Minister of Social Policy of Ukraine, during the briefing at the Media Center Ukraine.
"As for the current year, the next year's budget covers almost 60 bln hryvnias for social support for internally displaced persons. For the purpose of covering as much as possible all demands of people who need it", Daryna Marchak stated.
Another important priority is to provide people who became disabled with auxiliary rehabilitation facilities.
"We thank the Ministry of Finance for going to meet us in budget planning and that the costs of prostheses procurement from the State Budget have more than doubled for the next year. And this is not a talk about the costs we plan together with our international partners, with whom we work actively", Daryna Marchak explained.
Among the Ministry's priorities for the year 2023, Ms. Marchak also named efficient protection of people who may fall below the poverty line, according to international standards. In addition, the priorities include support for pensioners and vulnerable social groups, for whom the governmental benefits are the only source of income. 

"The Pension Fund is provided with funding from the State Budget for the next year, so we do not see any grounds for any worries on the elderly's part in this regard", Ms. Marchak added.
Read more: https://mediacenter.org.ua/news