Back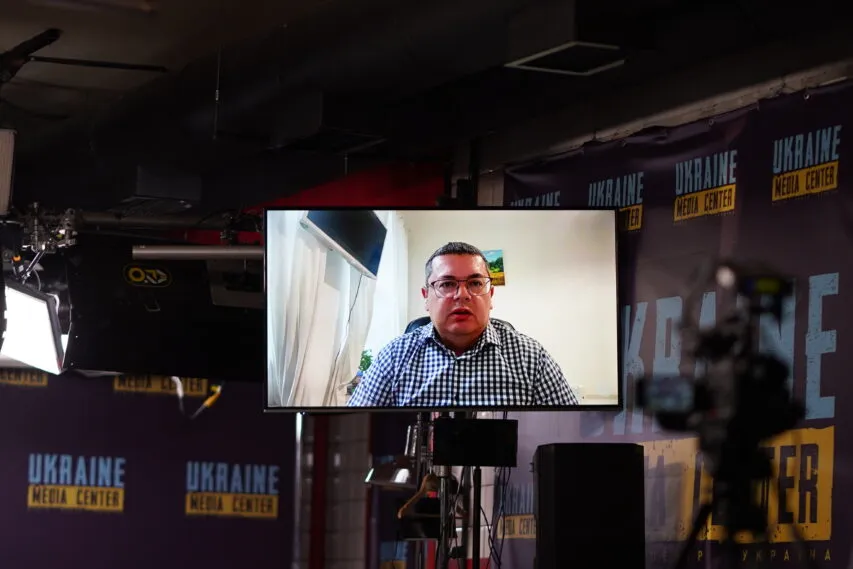 Oleksandr Merezhko, Chair of Verkhovna Rada's Foreign Policy and Interparliamentary Cooperation Committee, Media Center Ukraine
September 19, 2022, 13:54
"Supplies of Heavy Weapons and European Integration Are the Foreign Policy Priorities," Oleksandr Merezhko
The supply of heavy weapons for Ukraine remains a major foreign policy priority for the parliamentarians. Oleksandr Merezhko, Chair of Verkhovna Rada's Foreign Policy and Interparliamentary Cooperation Committee, disclosed this during his briefing at Media Center Ukraine.
"We keep working with our colleagues; we keep holding online meetings. We send out delegations. Some Rada members travel to the countries on which the weapon supplies depend. This is our core priority at the moment," Oleksandr Merezhko explained.
According to Merezhko, European integration is another important priority.
"The Verkhovna Rada is working intensively, aiming to adopt the draft laws related to our European integration. I would like to quote the example of today's meeting of our Foreign Policy and Interparliamentary Cooperation Committee: We have reviewed a protocol to the Council of Europe Convention on the Prevention of Terrorism," Oleksandr Merezhko said.
According to him, the parliamentarians are trying to adopt the necessary acts as soon as possible and adapt Ukraine's legal system to the European Union's framework as much as possible. Merezhko also dwelled on when Ukraine will be able to implement 7 recommendations of the EU.
"These are recommendations about commencing the process of negotiations on the full-fledged membership. We are underway in terms of implementing these recommendations. I hope these recommendations will be implemented soon, in a matter of several months," Merezhko added.
Read more: https://mediacenter.org.ua/news