Back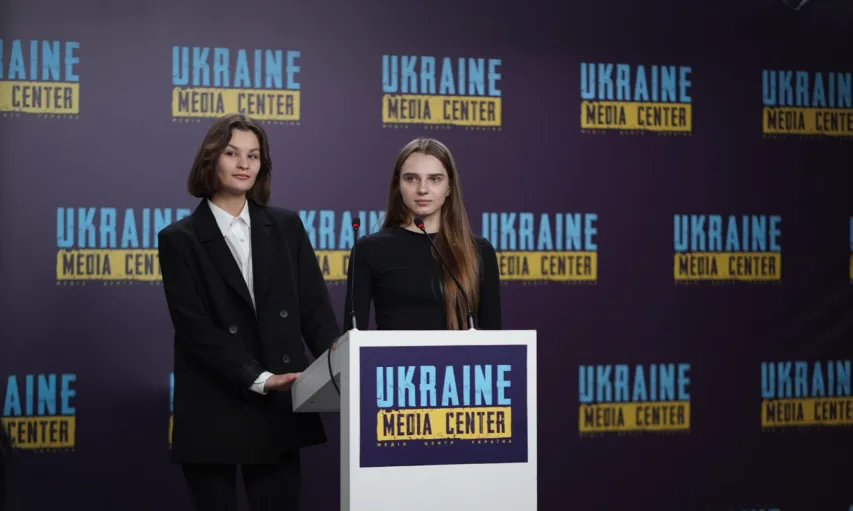 Аліна Дейнека, організаторка Youth Speak Forum, Ірина Балич, менеджерка освітніх проектів для молоді AIESEC у Львові
November 16, 2022, 11:56
Youth Speak Forum all-Ukrainian youth event will be held in Lviv for the fifth time
On November 19-20, Youth Speak Forum will be held in Lviv for the fifth time. At this forum, modern youth meet with the corporate and state sectors in order to move the country forward. Alina Deineka, organizer of the event, spoke about this at a briefing at Media Center Ukraine.
The purpose of the forum is to show the importance of balance, drive and ability to use opportunities and everyone's strength of spirit in a difficult period for the country.
"This year, the event will be held in a mixed format, it will take place through November 19-20 in Lviv. On Saturday, the 19th, it will be an offline event. It will take place at the Lviv University of Trade and Economics. This location will be safe, it has a bomb shelter. On Sunday, the 20th, from 2:00 PM, it will be an online event that will be filmed at a studio and broadcast on the YouTube channel," — Alina Deineka said.
This year the program of the forum is divided into three blocks, which will include motivational speeches by speakers, workshops and meetings with leading companies that provide guidance on opportunities for young people. Another purpose of this year's forum is charity. According to Iryna Balych, Manager of Educational Projects for Youth at AIESEC in Lviv, who is a co-organizer of the event, previous events of Youth Speak Forum required payment to participate, but this year the attendance is free.
"What makes it different from previous forums is that for the first time we are raising UAH 100,000 for the State Emergency Service in Kherson region, and this is a charity event," — Iryna Balych explained.
Read more: https://mediacenter.org.ua/news