Back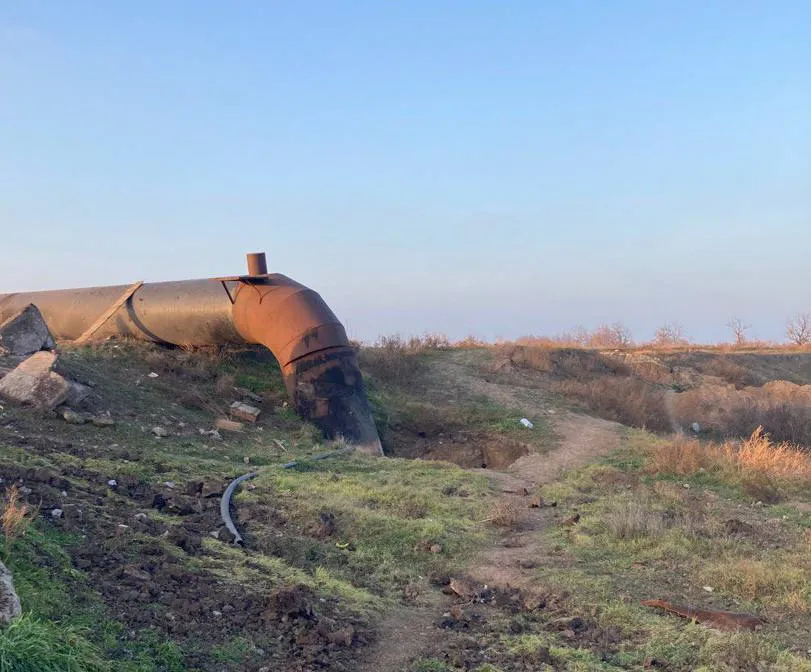 фото: telegram/Олександр Сєнкевич
November 14, 2022, 15:21
Works to restore water supply in Mykolaiv already underway — City Mayor
Specialists of "MykolaivVodokanal" utility company have already started work to restore the supply of drinking water to the city, Oleksandr Sienkevych, Mayor of Mykolaiv, said at a briefing at Media Center Ukraine. According to him, teams of utility workers are already working on sites of pipeline disruption. The entire length of the pipeline, 73 km, has already been inspected.
"We examined it (the pipe — ed.) along its entire length and found 4 places of damage. In some places it is blown up, in others they (the russians – ed.) seem to have fired at it either from tanks or from RPGs. And they slightly disrupted the water intake station itself, which is located near the city of Kherson. Thus, we are facing the task of eliminating the disruptions as soon as possible and actually restoring fresh water supply to the pipes of Mykolaiv again," — the Mayor said.
Oleksandr Sienkevych says that the townspeople currently receive technical water from the Pivdennyi Buh, but it's partly salty. Due to this, the number of burst pipes in the city's water supply system increased by a factor 20. However, even after the water supply is repaired, the residents will receive technical water for at least another six months.
At the same time, the city is preparing about 150 drinking water distribution points for the population.
"We continue to work and equip these points with osmosis water purification systems and diesel generators. We will need them in order to continue giving people drinking water. And in case of a total blackout, people will be able to collect drinking water here to use it in the household," — Oleksandr Sienkevych clarified.
Read more: https://mediacenter.org.ua/news