Back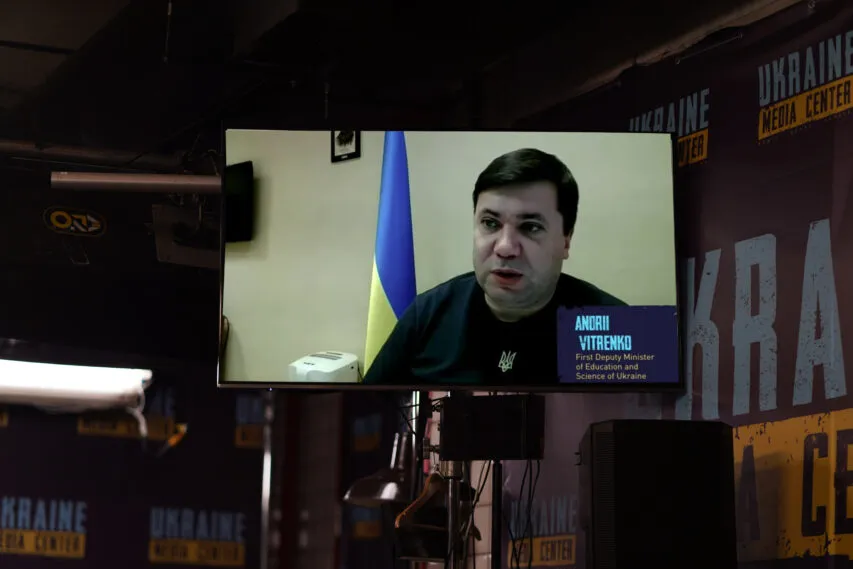 Andrii Vitrenko, First Deputy Minister of Education and Science of Ukraine, Media Center Ukraine
November 8, 2022, 16:15
Work during power outages: Education Ministry shares recommendations with educational establishments
Taking into account the problems with electricity supply, the Ministry of Education has already sent instructional letters to the education departments, which cover changes in the organization of the educational process. Andrii Vitrenko, First Deputy Minister of Education and Science of Ukraine made this statement at a briefing at Media Center Ukraine.
"In particular, it is necessary, taking into account the opportunities of both education seekers and teachers or instructors, to develop a flexible schedule for conducting online classes in accordance with the security situation. The online format is used in some educational institutions. That is, we can use synchronous or asynchronous training. The Ministry recommends that higher education establishments use their databases of electronic textbooks, their distance learning platforms, and if it is not possible for a teacher and an education seekers to meet at the same time, it is necessary to give the right to each student to use electronic tools and an electronic database of a higher education establishment," — Andrii Vitrenko explained.
Also, the First Deputy Minister of Education and Science of Ukraine said that teaching staff of secondary education institutions are recommended to create flexible schedules for conducting the educational process taking into account blackouts.
"The Ministry is preparing (materials) for education seekers, for example, for grades 1-4 we already have an application for studying mathematics, which works both online and offline. We are developing a special system for the All-Ukrainian online school, so that it can work offline. That is, so that children, when they have power, could download sample lessons to their gadgets and study them," — Andrii Vitrenko added.
Read more: https://mediacenter.org.ua/news