Back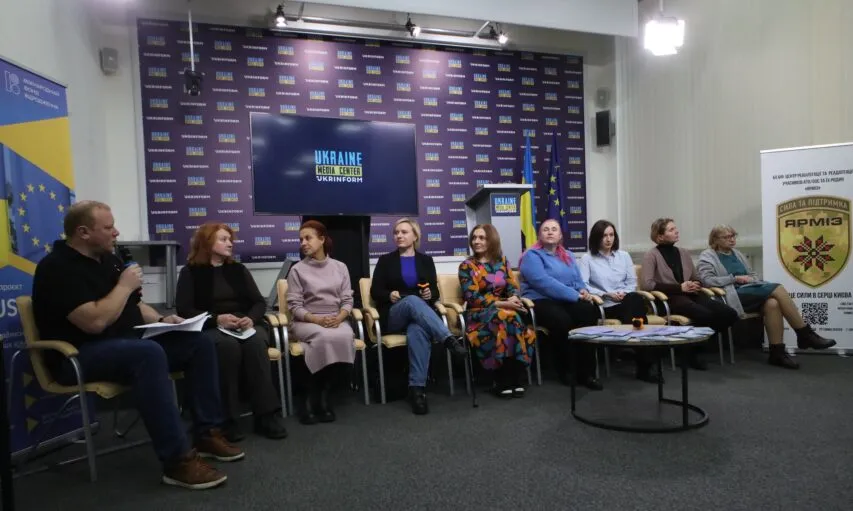 The Discussion on the Topic Entitled "Inclusive Society in Ukraine. The Path of a Disabled Person to Independent Life"
December 28, 2022, 15:39
We Should Speak About Trauma and Inclusion Now, and not After the Victory: the Discussion on the Topic Entitled "Inclusive Society in Ukraine. The Path of a Disabled Person to Independent Life"
Media Center Ukraine — Ukrinform hosted a discussion on the topic entitled "Inclusive Society in Ukraine. The Path of a Disabled Person to Independent Life. The Everyone's Role and Task", during which the draft "Practical Guide for People, Civilian and Military Who Became Disabled Due to the War" was presented.
"We have long had the formation of an inclusive culture in Ukraine in our mind. Now there are new challenges, many serious injuries and traumas. We started by creating a practical reference guide with the involvement of professional experts who have traveled this difficult path," Svitlana Boiko, representative of the YARMIZ Center, noted.
"Unfortunately, not all of our defenders return completely unharmed, and this trend continues. We all need to be ready, both families and people themselves, to know how to respond, how to communicate, how to build this culture so that we grow into a mature civil society and help each other," Olha Kvashuk, Vidrodzhennia International Foundation, said.
"We need to teach how to survive, for example, after amputation of a limb, or after the loss of vision or hearing sense. Because people find themselves in new conditions that they have not been in before, and they do not know how to conform to them. This guide will be useful not only for military personnel, since now we have statistics on a large number of injuries to the civilian population — both adults and children," Yana Kopytina, Member of the NGO "All-Ukrainian League of Organizations of Persons with Vision Disabilities "Modern View"", noted.
"We predicted various physical problems and disorders of people in need of help, and shared our experience. Those who have received physical disorders, diseases, they lose their status of equality so to speak, they feel in a closed environment. This guide contributes to our equality," Natalia Adamiuk, NGO "All-Ukrainian Public Organization of Persons with Hearing Disabilities "Ukrainian Society of the Deaf", stressed.
"We need to talk about trauma and inclusion right now, and not when Victory comes and the armed hostilities end. We need to develop a new concept of a standard. What is the standard? Who is standard? Who is healthy? In fact, no one is. Therefore, a wide-ranging conversation involving more and more people to bring people with different traumas and experience together and make them equal, so that everyone feels to be a full-fledged member of the society, is very important," Nataliia Kalmykova, representative of the Ukrainian Veterans Foundation, added.
Read more: https://mediacenter.org.ua/news