Back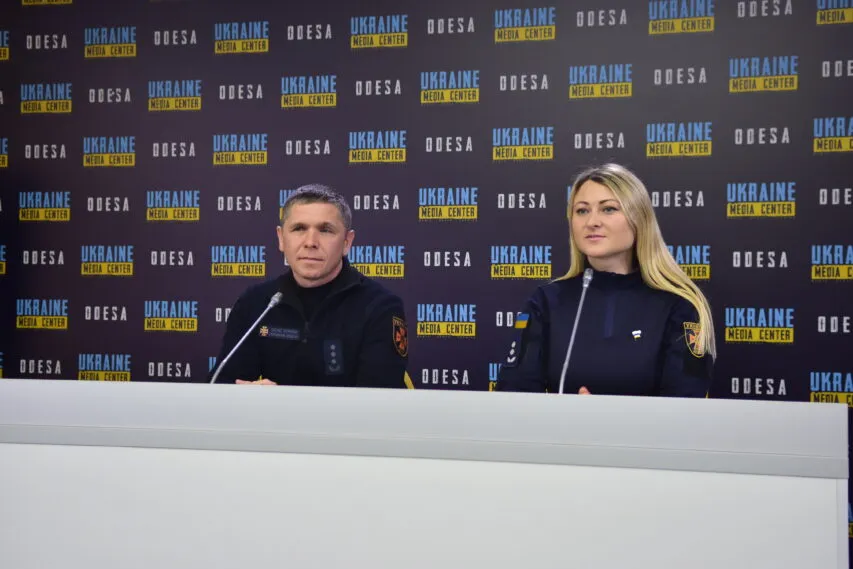 Photo by Media Center Ukraine – Odesa: Volodymyr Pashevych, head of the emergency prevention department of the Main Department of Emergency Situations in the Odesa oblast; Maryna Martynenko, spokeswoman of the State Emergency Service in the Odesa oblast
December 14, 2022, 14:43
We recieve over 10 calls per day due to problems in the electrical networks – the State Emergency Service in the Odesa oblast
Blackouts causes constant problems due to high voltage and network overload. Volodymyr Pashevych, head of the emergency prevention department of the Main Office of the State Service for Emergency Situations in the Odesa region, told about this during a briefing at the Media Center Ukraine-Odesa.
"Emergency Department receive over 10 calls per day due to problems in the electrical networks – either due to overloading or due to high voltage," the specialist said.
Maryna Martynenko, spokeswoman for the Department of Emergency Services in the Odesa oblast, added that many fires now appear due to short circuits, which occur due to constant power outages.
"Now there is no safe equipment. We hear every day about TV sets on fire, boilers on fire, washing machines on fire. When they turn on the electricity supply, people turn on everything at once. That's should not be done. Because of this, there is a huge overload. There is not a single day withoot fires due to overloading," the spokeswoman added.
Therefore, experts of the State Emergency Service recommend that when the electricity supply in the house out, all household appliances, refrigerators, boilers, etc., should be turned off from the network. When the electricity is turned on, the devices must be connected to the network gradually, not all at once.
Read more: https://mediacenter.org.ua/news