Back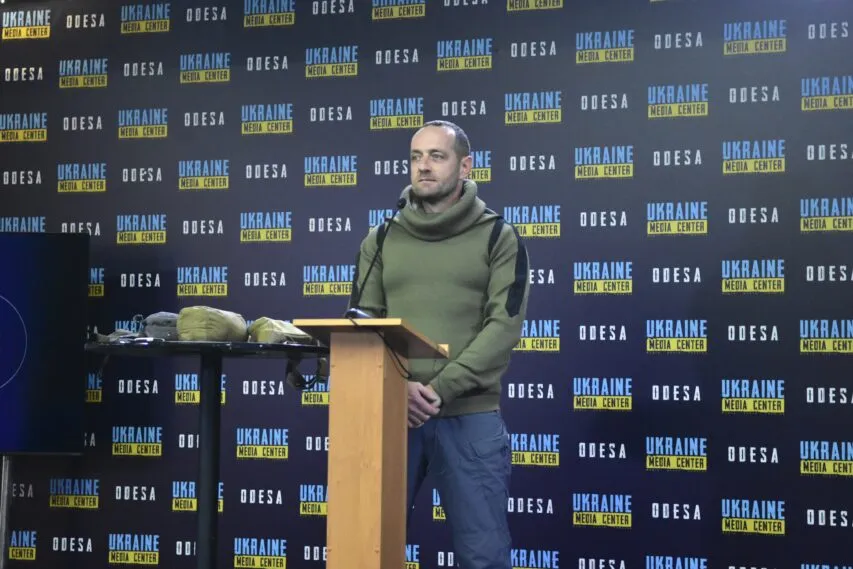 Photo by Media Centre Ukraine — Odesa: Hlib Skorobohatov, instructor on adaptation in extreme conditions
November 15, 2022, 15:10
"We need to create heat zones in the house and stock up on water," – an expert on survival in extreme conditions
And have three sets of "emergency backpack". These tips for survival in war conditions were given by the instructor for survival in extreme conditions, Hlіb Skorobohatov, during a briefing at the Media Center Ukraine — Odesa.
"Start supporting yourself this way. The first kit is what you should have when you just go out on the town. The second is home supplies, which will help to stay in the city for several days. And the third set is something that allows you to get out of town for a few days and live in complete autonomy, without thinking about where to sleep, what to eat and drink," said Hlіb Skorobohatov.
In order to provide yourself with the necessary things in the house, you need to conduct a "blackout rehearsal". "Do not use light, heat, water. Then you will be able to understand what you are missing," explained the expert.
If heating disappears, it is necessary to create heat zones in the apartment. "You can hang a warm blanket over the front door. Also attach a heat-reflective material to the heating battery. You can also make a canopy over the bed from the same blanket so that there is a zone of warmth and comfort," added Hlіb Skorobohatov.
The expert advises using salt water and heated sunflower oil as a liquid for heating pads. "Also, any metal object, for example, a dumbbell placed in a container with sand, can retain heat in the room for about two hours," the expert explained.
Water reserves should be made based on consumption of 2-3 liters per day. "For this, you can buy a technical sleeve with a thickness of at least 120 microns in a hardware store. Three meters of such a sleeve can hold 180 liters of water."
To be in touch, you need to have a simple radio receiver. "Also, if there is no connection, you can switch to 2G mode in the smartphone settings – this will allow you to send and receive messages," added Hlіb Skorobohatov.
Read more: https://mediacenter.org.ua/news