Back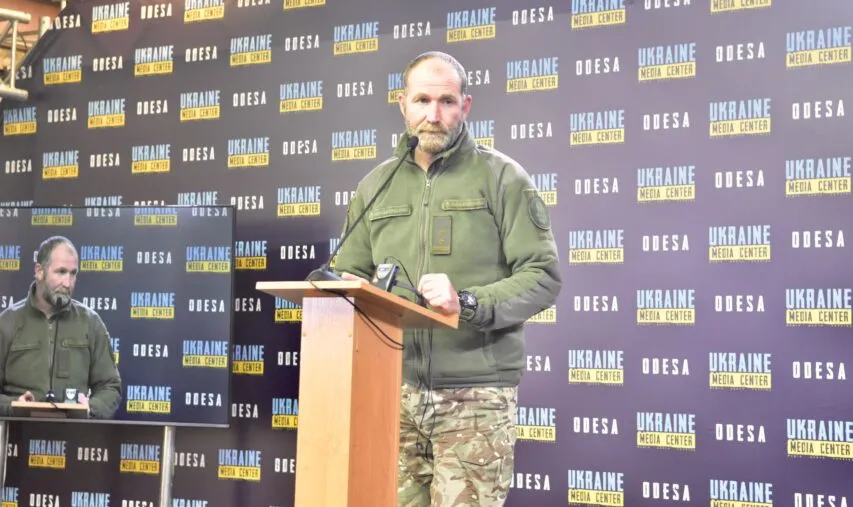 Photo by Media Center Ukraine - Odesa: Serhii Sudets, founder of the "Air Alert" community, lieutenant colonel of the National Guard
November 10, 2022, 15:53
Ukraine has all air defense systems: anti-missile, anti-drones, and anti-aircraft – Serhii Sudets, founder of the 'Air Alert' community.
'More is needed, even though the most important objects are covered. The airspace is closed for the most part,' the expert said at a briefing at the Media Center Ukraine-Odessa.
As he said, at the beginning of the war, Ukraine was only armed with the means of destroying aircraft.
More is needed, but the most important objects are covered. The air is largely closed, and the initiative in the sky is on the side of the Ukrainian sky, the expert said during a briefing at the Media Center Ukraine-Odesa.
As he said, Ukraine was armed only with aircraft interceptors at the beginning of the war.
"Russian pilots were told they could fly everywhere, and no one would shoot them down. Then they began to fall sometime in March. With our forces, we repelled the first wave of attacks, and then allies started sending us weapons," said Serhii Sudets.
The second turning point, as Serhii Sudets says, was the destruction of the cruiser "Moscow," whose air defense system covered the sky from Izmail to Mykolaiv.
"We seized the initiative. Now, the sky is closed. This is for you to understand how our guys work. The partners are surprised and do not understand – with the means we had, it was not possible to shoot down the missiles at all.
We had complexes only against aircraft. Allies have just begun to send us anti-missile complexes like IRIS. Now, all three systems are against aircraft, missiles, and drones. But their number is still not sufficient," Serhii Sudets said.
According to him, we need more air defense systems, but objects like big cities are more or less covered with air defense systems.
The "Air Alarm" community appeared in February 2022 because most of Odesa's districts did not have alarm signals then. The community's Viber has over 7,000 subscribers.
In August, the Telegram channel "Air Alarm" was created, and its audience is about 105,000 users currently.
Read more: https://mediacenter.org.ua/news