Back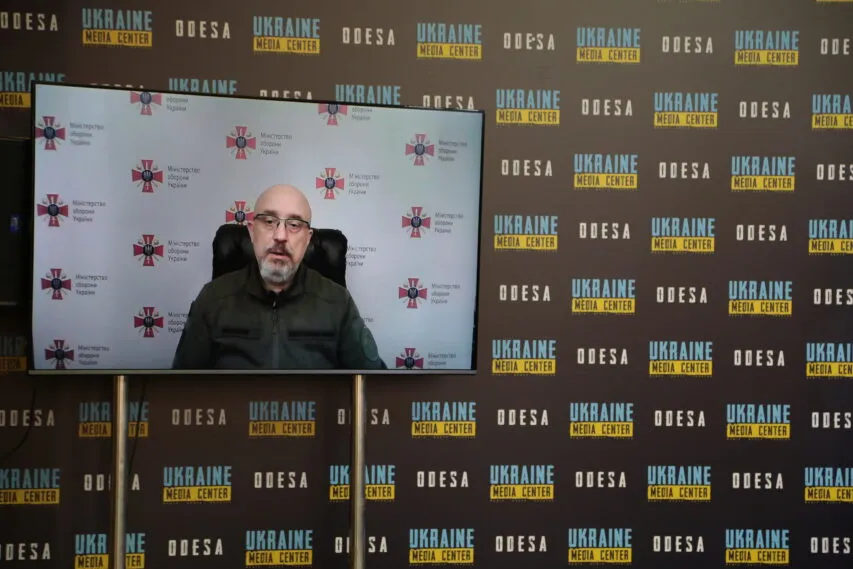 Photo by Media Center Ukraine — Odesa: Oleksiy Reznikov, Minister of Defense of Ukraine
November 4, 2022, 14:00
Ukraine can ask Brazil to hand over ammunition to anti-aircraft guns "Gepard", – Defense Minister
Defense minister Oleksiy Reznikov made such a statement during a briefing at the Ukraine-Odesa Media Center.
«Brazil has ammunition for cannons «'Gepard». Therefore, if you pass my question to the Brazilian government, I am ready to do it formally. We need this ammunition for cannons "'Gepard" for the humanitarian mission. These weapons are used to protect grain hubs and logistics routes of supply to the hubs from attacks by terrorist drones», the minister noted.
He also noted that if Brazil transfers these munitions to Ukraine, "we will protect the sky from terrorist drones, and this will be a humanitarian mission from you side. And we will save lives and prevent people from dying of hunger in Africa and Asia."
The new president-elect of Brazil, Luiz Inácio Lula da Silva earlier stated that the war between russia and Ukraine was not only to blame for putin, but also for the EU and the USA.
Due to public information in 2020 there were 34 cannons "Geppard" used by Armed Forces of Brazil.
For more information +380500895830
Email: [email protected]
Find us here:
Website: https://mediacenter.org.ua/
Twitter: https://twitter.com/CenterUkraine
Facebook: https://www.facebook.com/UkraineMediaCenter
YouTube: https://www.youtube.com/channel/UCakUdCyDNCdzfosJN2fAWpw
Telegram: https://t.me/mcu_odesa
Read more: https://mediacenter.org.ua/news