Back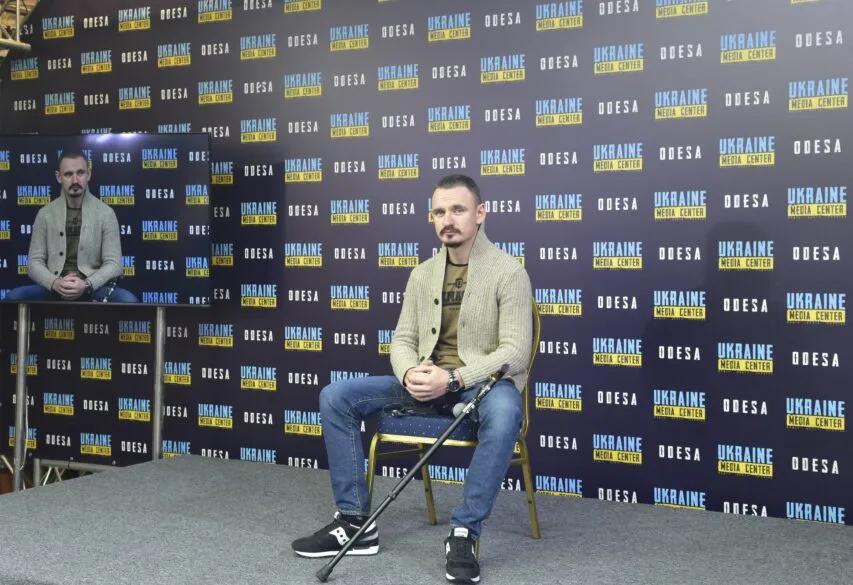 Photo by Media Center Ukraine — Odesa: Oleksandr Kapshin, Commander of the Territorial Defense Platoon 126th brigade of the Armed Forces of Ukraine
November 15, 2022, 13:15
Third of the people left Kherson – the commander of the platoon of the Armed Forces of Ukraine
But those who remained are primarily patriots of Ukraine. Oleksandr Kapshin, Platoon Commander of the 126th Territorial Defense Brigade of the Armed Forces of Ukraine, told about this during a briefing at the Media Center Ukraine — Odesa. His unit was among the formations of the Armed Forces of Ukraine that entered the liberated Kherson.
"A third of the people left the building my father's, leaves in. He remained in Kherson. I think that in general, about a third of the residents remained in Kherson. Some left for Ukraine, and some, like collaborators, ran away. And there are a minimum number of people who support the life of the city. And it cannot be said that they survive. They live," said the soldier.
He also added that many people have disappeared and their fate is still unknown.
"I have friends who were taken away, and no one knows where they are. These are representatives of the football fans movement, who all stood up for the defense of the country, and military personnel who served in the ATO/OOS zone. They are still missing. But I hope that we will not see such places [torture chambers] in Kherson as we found in other cities of Ukraine," Oleksandr Kapshin said.
Read more: https://mediacenter.org.ua/news