Back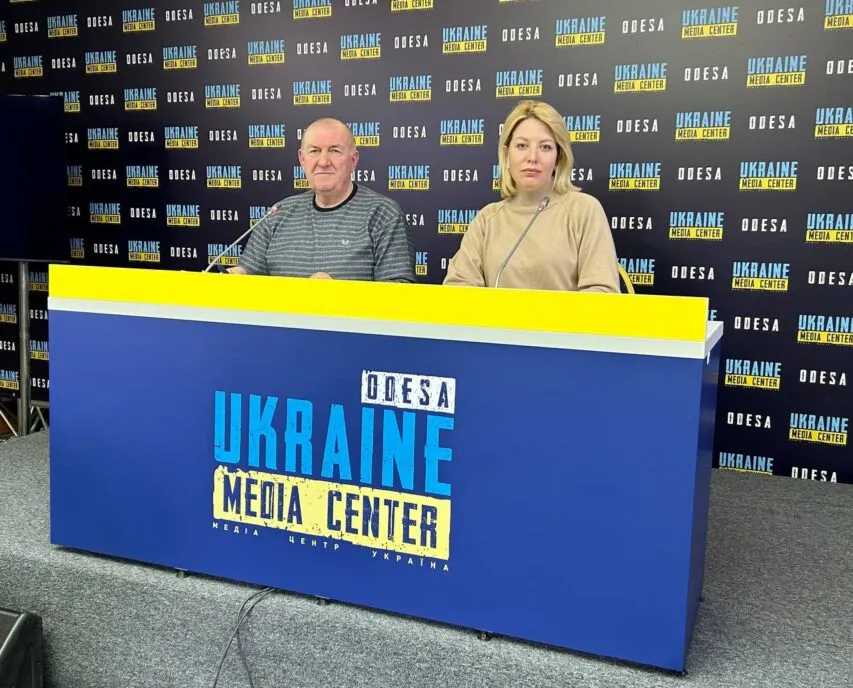 Photo by Media Center Ukraine: Anatoliy Kozlov, deputy director of the housing and communal services department of the Odesa City Council; Hanna Pozdniakova, director of the utility company "Heat Supply of the City of Odesa"
December 16, 2022, 16:41
"There is currently no consensus between DTEK Odesa grids and the city autorites about electricity shutouts schedules," – Odesa City Council
At the same time chaotic shutouts schedules cause many problems. Anatoliy Kozlov, deputy director of the Department of Housing and Communal Services of the Odessa City Council, made the statement during a briefing at the Media Center Ukraine-Odesa.
As the public official noted, clear schedules of power outages are now needed.
"We want to find a consensus with DTEK regarding high-rise buildings, because power cuts in houses that are completely dependent on electricity completely paralyze their lives. The mayor initiated a meeting between DTEK and our department. We need to be very careful about the shutdown schedules, they must be agreed with us. But there is no consensus yet" said Anatoliy Kozlov.
As Anatoliy Kozlov noted, 65% of DTEK's revenues are payments from the people.
"You can't treat the people like this, turn on electricity when they go to work, and turn it off in the morning and evening. Each of us plans our activities based on the availability of water, heating, and electricity. And chaotic shutdowns cause a number of problems. Clear graphics is needed. When someone says that it is impossible, it causes me great doubts," the official added.
However as Anatoliy Kozlov pointed out, DTEK Odesa Electric Networks showed professionall work during the first and second Odesa blackouts. The company quickly managed to restore the power supply to the company "Infoxvodokanal" (Infoxwaterchannel) and the utility company "Heat Supply of the City of Odesa".
Read more: https://mediacenter.org.ua/news