Back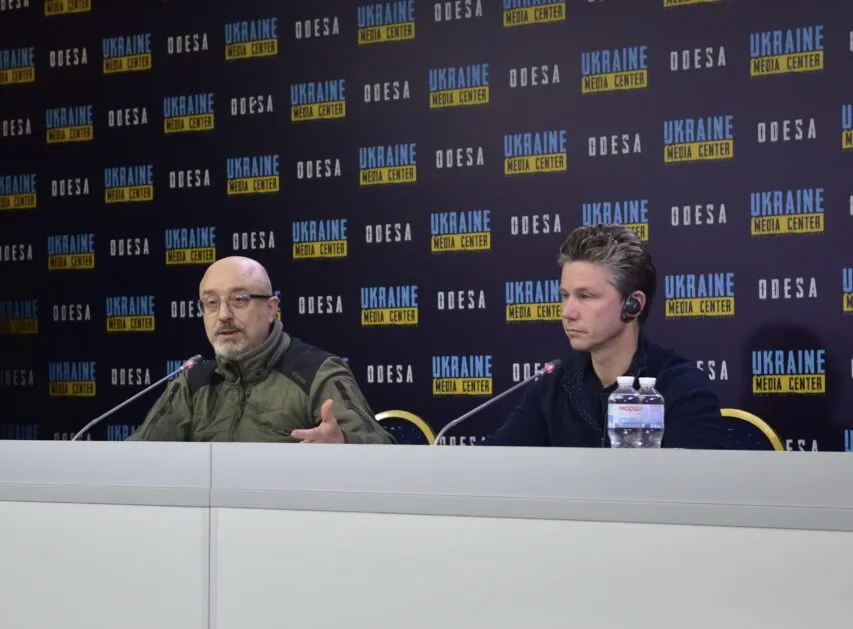 Photo by Media Center Ukraine – Odesa: Minister of Defense of Ukraine Oleksii Reznikov and the Minister of Defense of the Kingdom of Sweden Pål Jonson
December 11, 2022, 19:40
"There are currently no plans to provide Gripen fighter jets to Ukraine" – the Minister of Defense of Sweden
This was stated by the head of the Swedish Defense Department during a joint briefing of the Ministers of Defense of Ukraine and Sweden Oleksiy Reznikov and Paul Jonson at the Media Center Ukraine-Odesa.
"There are currently no plans to provide Gripen aircraft to Ukraine", the minister of defense of Sweden
He added that a few weeks ago, the Swedish government and parliament approved the 9th package of aid to Ukraine from Sweden.
"It is 50% more than the 8th. In this package we provide new air defense systems and ammunition, there is an item related to winter. We are expanding our support to Ukraine, against the background of increased escalation on the part of Russia," said Paul Jonson.
As Oleksiy Reznikov noted, it is absolutely possible that in 2023, Ukraine will receive modern weapons systems, aircraft and tanks from Western partners.
"Two things that will revolutionarily strengthen us are tanks and aircraft of the NATO standard. There are no problems teaching our military to work with Western equipment. I believe that the Western partners are studying which weapons systems are better to supply us. So that there were enough stocks of spare parts and ammunition, there were resources for the repair of this equipment," added Oleksiy Reznikov.
As Pal Jonson noted, next year Sweden will preside over the Council of Europe. "Protecting Ukraine's interests in Europe will be an important task for us. Ukraine is a priority for Sweden." the minister said.
Read more: https://mediacenter.org.ua/news