Back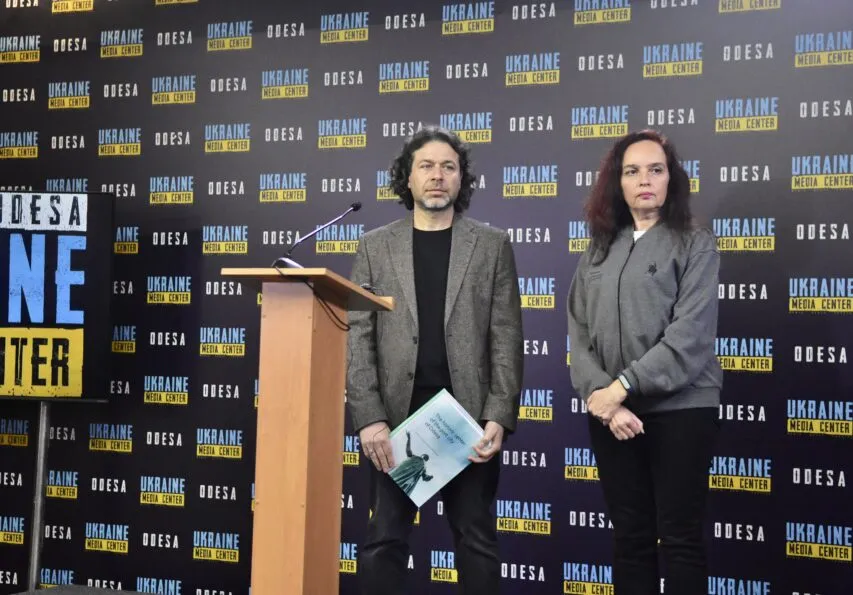 Photo by Media Centre Ukraine — Odesa: Mykola Viknianskyi, head of the working group on the inclusion of the city of Odesa in the UNESCO World Heritage List; Oksana Dovgopolova, doctor of philosophy, professor of the department of philosophy of the Mechnikov National University, curator of the memory culture platform Past / Future / Art
November 15, 2022, 16:05
The status of the center of Odessa as a UNESCO site will be decided at the beginning of next year
This will be an extraordinary session of UNESCO member countries, and the nomination dossier is currently being studied in Paris. Mykola Viknyanskyi, the head of the working group on the inclusion of the city of Odesa in the UNESCO world heritage list, told about this during a briefing at the Media Center Ukraine — Odesa.
"We expected that this session will take place in November, but most likely it will take place at the beginning of the year," the specialist noted.
If the status of the historical center of Odesa is voted, within 30 days after the session the Ministry of Culture of Ukraine must take the objects of historical heritage under its protection. "A management structure will be created that will monitor what the owner of this or that object must do to preserve it, and a methodology for evaluating the owner's actions will be developed," Mykola Viknianskyi said.
Read more: https://mediacenter.org.ua/news