Back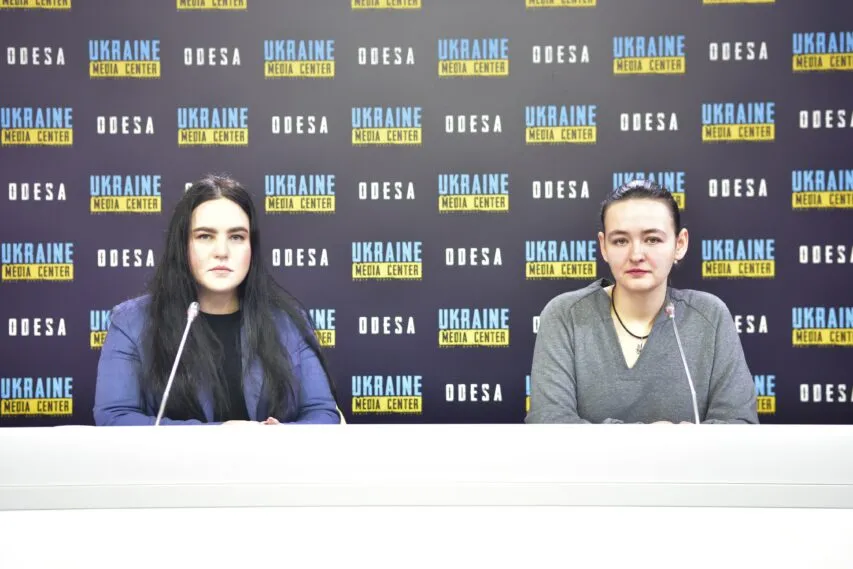 Photo by Media Center Odesa – Ukraine: Vira Yastrebova, director of the NGO "Shidna Pravozahisna grupa" (Eastern Human Rights Group); Victoria Dyomina, forced deportation analyst
December 9, 2022, 15:41
The russians will spend more than 8 million euros on the selection of "quality material" – human rights defenders on the forced deportation of Ukrainian children to the russian federation 
Due to the fact that some children "adopted" by russians from the temporarily occupied territories of Ukraine were later returned to orphanages. This is stated in the report of human rights defenders on the forced deportation of children to the russian federation, which was presented during a briefing at the Media Center Ukraine – Odesa.
The report was presented by Vira Yastrebova, director of the NGO "Shidna Pravozahisna grupa" (Eastern Human Rights Group) and Victoria Dyomina, forced deportation analyst.
On October 22, 2022, the russian government adopted a resolution on "an in-depth study of the medical condition of children. "According to this resolution, russians allocated 353 million rubles (~8 million EUR)for such research. We are talking about 82 thousand children. The research period is from November 1 to December 31, 2022. The russian federation decided that children who have diseases will be left in Ukraine, and those who can replenish the russian federation with, as they say, "quality material", will be filtered, taken away, given citizenship and changed data so that the children's relatives could not find them," added Vera Yastrebova.
The human rights activist said that on May 30, 2022, vladimir putin issued a decree on speeding up the acquisition of russian citizenship. According to the expert, including to correct the demographic crisis in russia.
Vera Yastrebova added that in order for deported Ukrainian children to get to the "right" families, special propaganda courses were even created in russia for families that are ready to "adopt" children.
After the briefing, a representative of the ZMINA Human Rights Center contacted us and informed that Victoria Dyomina does not work for this organization.
Read more: https://mediacenter.org.ua/news