Back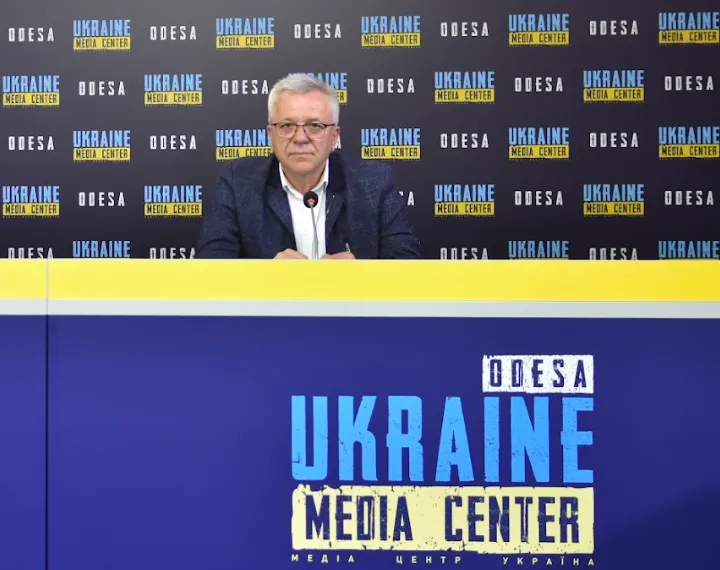 Photo by Media Center Ukraine – Odesa: Oleksandr Ostapenko, veteran of the Armed Forces of Ukraine;
February 24, 2023, 15:09
The reasons for the success of the Armed Forces are the motivation, logistics and the work of the headquarters – a veteran of the Armed Forces of Ukraine
Therefore, the Ukrainian military has come a long way over the past year – from guerrilla-like warfare at the beginning of the invasion to readiness to launch a counteroffensive. This opinion was expressed by veteran of the Ukrainian Armed Forces Oleksandr Ostapenko during a briefing at the Media Center Ukraine – Odesa dedicated to the anniversary of the full-scale Russian invasion of Ukraine.
As he noted, there are three main reasons why the Armed Forces have changed.
"I saw these changes personally. When the Armed Forces of Ukraine moved from the guerrilla warfare of the first days, when they stopped the invaders' convoys, to highly organized, manoeuvring counter-offensive actions. Thus, we liberated huge captured territories. There are three reasons why this happened. The first and foremost is the motivation of our military, who defended their relatives, country, and homes. It was much higher than that of the invaders," Oleksandr Ostapenko noted.
The second reason, according to the veteran, is the improvement of logistics and supply of equipment and weapons. "Now radical changes are taking place in the equipment and supplies of our army, and this gives hope for an absolute victory for Ukraine," Ostapenko added.
The third reason, in his opinion, is the high organizational and managerial abilities of the staff officers of the Ukrainian army.
"February 24, 2022, will go down in history as a dark day in the history of Ukraine, but it is also the day of the end of the russian empire," the veteran concluded.
Read more: https://mediacenter.org.ua/news