Back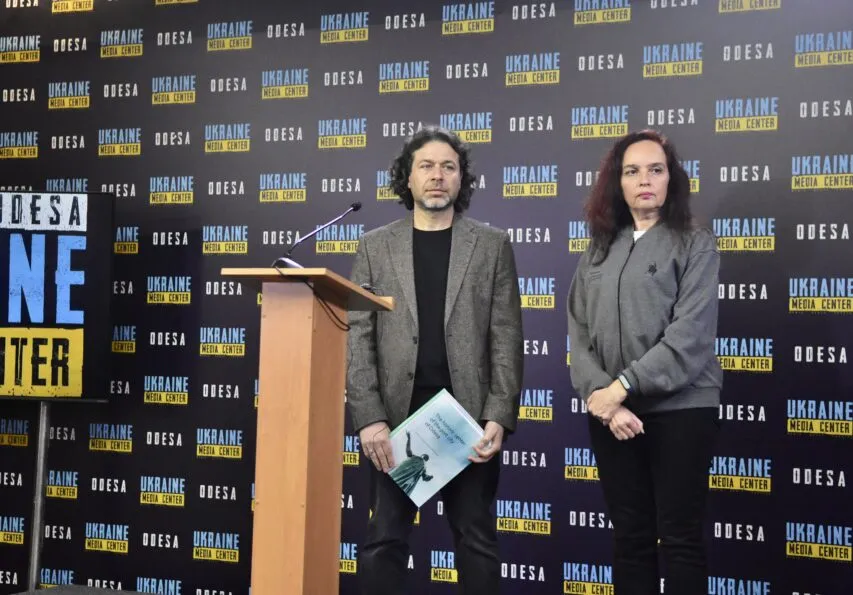 Photo by Media Centre Ukraine — Odesa: Mykola Viknianskyi, head of the working group on the inclusion of the city of Odesa in the UNESCO World Heritage List; Oksana Dovgopolova, doctor of philosophy, professor of the department of philosophy of the Mechnikov National University, curator of the memory culture platform Past / Future / Art
November 15, 2022, 16:19
The occupier will bear additional responsibility for damaging the object on UNESCO's historical heritage list
These will be aggravating circumstances for the crimes committed. Mykola Viknyanskyi, the head of the working group on the inclusion of the city of Odesa in the UNESCO world heritage list, stated during a briefing at the Media Center Ukraine-Odesa.
"In this case, transparent mechanisms of international law are launched. Now many people are thinking about how to recover their "frozen" money from the occupiers. In the case of damaging an object from the UNESCO historical heritage list, it will be easier for Ukraine to demand compensation from Russia," said Viknianskyi.
He also added that the inclusion of the center of Odessa in the list of UNESCO's historical heritage "will be a trap for the occupiers." "If they destroy the heritage, it will be an argument to provide Odessa more anti-aircraft defense," the specialist added.
Read more: https://mediacenter.org.ua/news