Back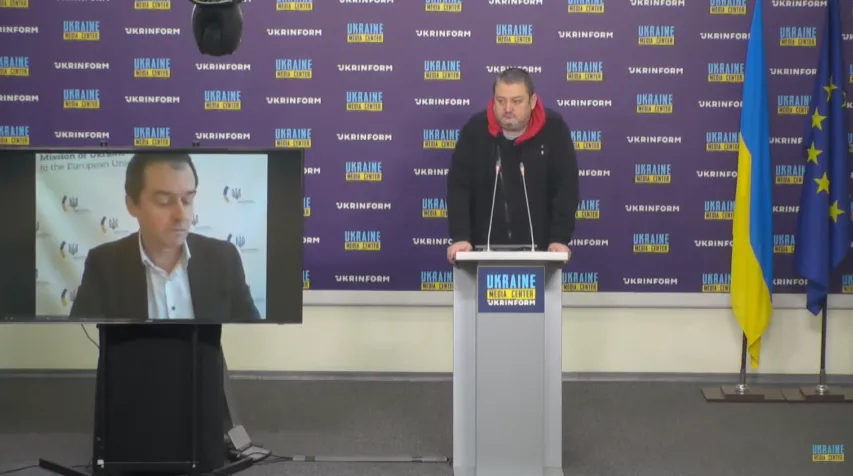 December 16, 2022, 14:44
The Ninth Package of Sanctions Will Stop Transactions on Certain Goods for rf's Military Needs and Close Loopholes for Abuse in Food Sector — Vsevolod Chentsov
The European Union has agreed upon the ninth package of sanctions against the russian federation. Vsevolod Chentsov, Representative of the Mission of Ukraine to the European Union, spoke about some of the features of the new package during the briefing in Media Center Ukraine — Ukrinform.
"In the sectoral part, the following components are important: these are dual-use commodities and civilian export goods that can be used for military needs. Our partners in the EU listened to our advice, including what we identified on the battlefield: these are components delivered to the russian federation either before February 24, or in circumvention of sanctions. Such transactions will be terminated. These are both chemical and biochemical products, electronics — in particular, those used in Iranian drones. These are also 169 companies that are prohibited from selling anything, as they are involved in support of the russian military-industrial complex. Exports related to the production of goods in aviation and space industries are prohibited," Vsevolod Chentsov said.
The Representative of the Mission of Ukraine to the EU noted that the process of coordination of sanctions faced certain difficulties.
"Several member states have proposed additional exceptions in transactions with agricultural products for the needs of the so-called Global South. At the initial stage, it was proposed to exclude companies and individuals that are already on the sanctions list to facilitate such transactions. But a group of countries strongly opposed such broad exceptions, and we supported this position. We arrived at a compromise that every such a transaction would be agreed for each member state individually. They would be reported to all EU member states and the European Commission. In such a manner, we have neutralized the risk of abuse of such opportunities, what russian propaganda tried to use as a loophole for lifting sanctions — the need to provide food to the third countries. We managed to avoid such a danger," Vsevolod Chentsov explained.
Read more: https://mediacenter.org.ua/news