Back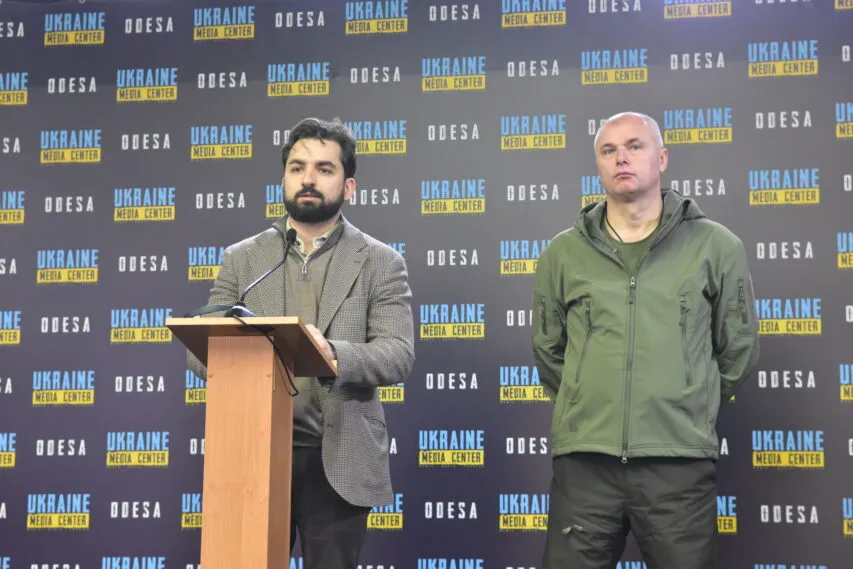 Photo by Media Center Ukraine - Odesa: Oleksandr Yakovenko, Oleksandr Babich
November 9, 2022, 14:50
The government's level of trust to volunteers must change – Odesa volunteers
Oleksandr Yakovenko, an Odesa volunteer, stated this during a briefing at the Media Center Ukraine — Odesa. He also noted that the level of trust from the people has not fallen, although the amount of donations has decreased.
"The level of donations has decreased, but this is due to the economy crisis, not trust level. I want the level of trust from the governmental agencies to increase because. There are some unclear criminal cases at the moment, stated the volunteer.
He also called on for simplifying control over volunteers in terms of helping the military. "Control is needed, but control should smart," Yakovenko emphasized.
As Yakovenko said, his organization is now transporting about 120 drones to various units. And in order to pass customs and border control, it is necessary to provide letters of guarantee from each unit.
"For this cargo, there have to be almost 80 guarantee letters from unit commanders. Their collection and signing may take several months. Only now, after six months of our cooperation with the military, the aviation authority has agreed to give me one guarantee letter under my responsibility for the whole batch", – he said.
Read more: https://mediacenter.org.ua/news