Back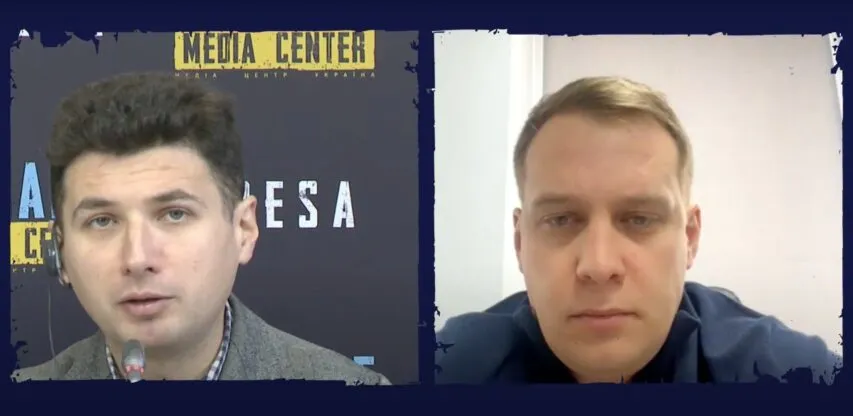 Photo by Media Center Ukraine – Odesa: Mykyta Kozyrenko, head of the Ukrainian representative office of the international human rights agency West Support (right)
December 20, 2022, 13:05
"The crimes of the occupiers in the Kherson oblast scared even experienced officers"– human rights group West Support
Mykyta Kozyrenko, the head of the Ukrainian office of the international human rights agency West Support, told about this during a briefing at the Media Center Ukraine-Odesa.
As the specialist added, the group worked in Kherson and neighboring settlements from November 24 to 27.
"We recorded many cases of war crimes. They cause horror even in our experienced officers. That's why an experienced psychologist always worked with us, and that's why the victims couldn't remember what happened to them without tears," said Mykyta Kozyrenko.
He talked about two cases that struck him more than others. "In Blagodatne in February, two boys, 18 and 19 years old, were walking around the village and saw russian tanks and soldiers. They opened fire on their legs and backs. They barely managed to escape, but were injured. Thank God, they are all alive. Ukrainian rage awoke in them, they recovered, and even while their village was under occupation, they burned an armored personnel carrier and tank with Molotov cocktails," said Mykyta Kozyrenko.
Specialists found a mass burial in the village of Pravdyne.
"We found 5 bodies of Ukrainian servicemen in the grave, and next to them the body of a girl who was dating one of them. Collaborators handed it over to the occupiers," the specialist said.
He added that all materials on crimes will be sent to the central office of the organization in Kyiv, and then they will be transferred to the International Criminal Court in Hague.
Read more: https://mediacenter.org.ua/news