Back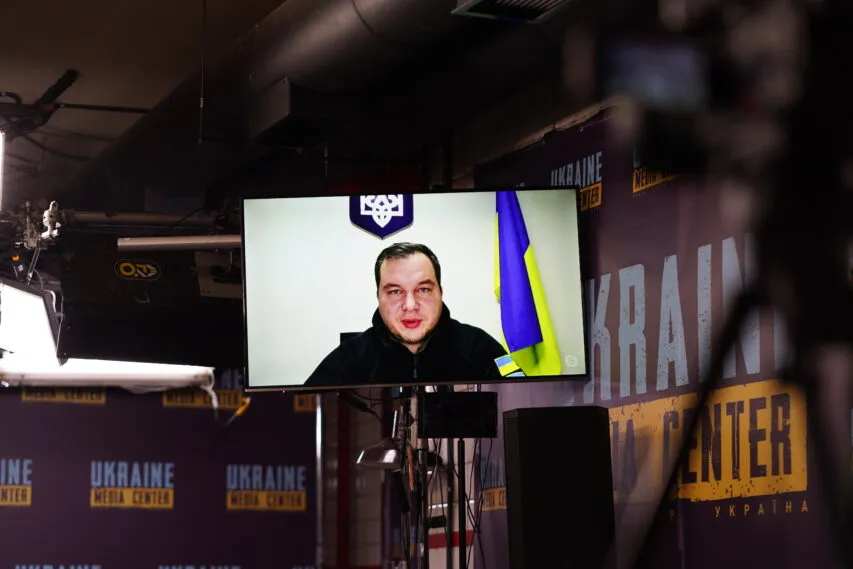 Dmytro Zhyvytskyi, Head of Sumy Oblast Military Administration, Media Center Ukraine
November 21, 2022, 14:17
Sumy region preparing for winter by opening warming centers and purchasing power generators — Head of Oblast Military Administration
Two mobile warming centers were deployed in a test mode in Sumy oblast. In future, the oblast authorities are planning to open them throughout the whole region. Dmytro Zhyvytskyi, Head of Sumy Oblast Military Administration spoke about this at a briefing at Media Center Ukraine.
"We are also preparing warming centers and other facilities where, in the event of an emergency, which may be related to a power outage, people will have the opportunity to warm up and charge their phones," — Dmytro Zhyvytskyi said.
According to him, entrepreneurs of Sumy oblast and local self-government agencies are currently purchasing power generators. Help is also provided by partners from the UN and international charitable foundations. In addition, the authorities requested the purchase of generators from the embassies of several countries, because, as Zhyvytskyi says, the russians continue to destroy infrastructure facilities in the region.
"The enemy is precisely targeting critical infrastructure facilities, including even small transformers in villages that supply several streets with electricity. These are water pipelines and agricultural enterprises. Hay, straw, or harvested crops are periodically set on fire. Grain warehouses are being hit. We confirm once again that the russian federation is a terrorist country that wants to leave people without electricity, water and food. And it simply kills civilians in the cities and villages of Sumy Region," — Head of Sumy Oblast Military Administration pointed out.
Read more: https://mediacenter.org.ua/news