Back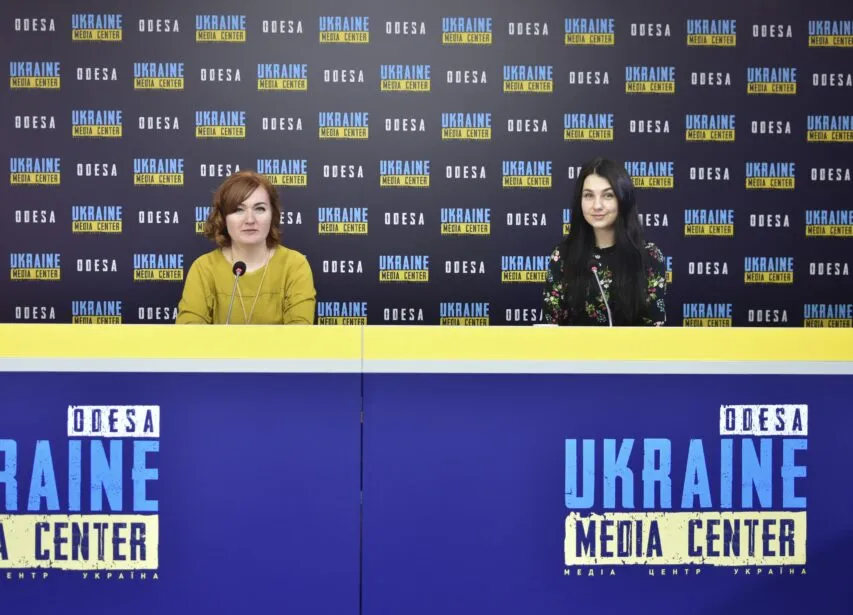 Photo by Media Center Ukraine – Odesa: Alyona Yukhymchuk, director of the rehabilitation center "Sofia" for women and their children, victims of various forms of domestic violence, NGO "Vira, Nadiya, Lyubov" (Faith, Hope, Love); Tetyana Mitronova, official of Odesa city council
March 7, 2023, 14:56
Since the beginning of the war, more than 21,000 women have contacted the Odesa Oblast police about domestic violence
10,000 facts were confirmed and in each case an investigation was opened or some other measures were taken. Alyona Yukhymchuk, director of the "Sofia" rehabilitation center for women and their children, victims of various forms of domestic violence of the NGO "Vira, Nadiya, Lyubov"(Faith. Hope. Love), told about this during a briefing at the Media Center Ukraine – Odesa.
"Unfortunately, the level of domestic violence is increasing, but it's good that women come forward during wartime, because many women believe that during martial law is not the time to talk about domestic violence. But unfortunately, this is only a third of the real picture, because with every negative phenomenon, be it covid or war, the level of domestic violence increases," – the expert said.
Alyona Yukhymchuk also added that since the beginning of the war, 2,863 women have applied to the "Sofia" rehabilitation center and received psychological, legal, humanitarian and social assistance or temporary shelter. In total, more than 8,000 women applied.
Read more: https://mediacenter.org.ua/news