Back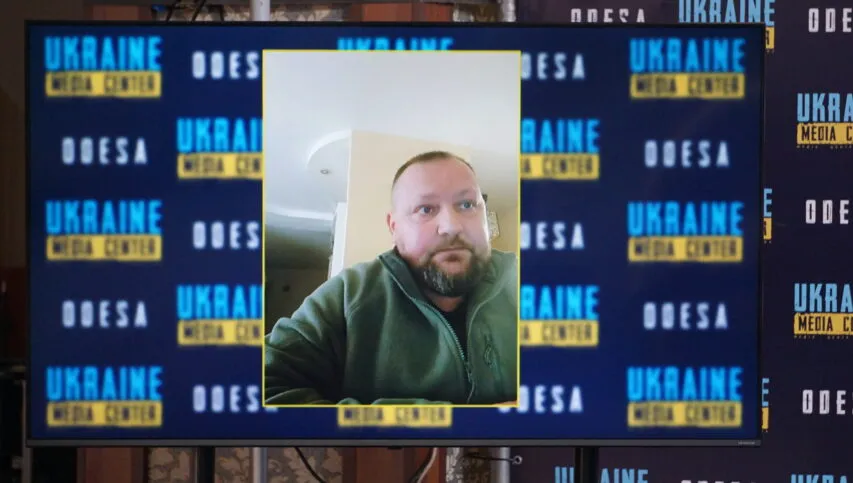 Photo by Media Center Ukraine – Odesa: Bohdan Korolenko, coordinator of the project of the Ukrainian Institute of National Remembrance to collect testimonies about humane and courageous deeds committed during the russian-Ukrainian war
March 24, 2023, 15:12
Since February 24, 2023, the Ukrainian Institute of National Remembrance has received several dozen messages about courageous deeds of Ukrainian civilians
The institute launched a project to collect evidence of humane and courageous actions committed during the russian-Ukrainian war precisely on the first anniversary of the full-scale invasion. Project coordinator Bohdan Korolenko told about this at a briefing at Media Center Ukraine – Odesa.
"Since the beginning of the full-scale invasion, the information space has been overflowing with reports of how residents of our cities and towns went out against a convoy of Russian vehicles, helped wounded Ukrainian soldiers, etc. But we understand that memories quickly fade away. To preserve these courageous stories, we launched this project. So far, we have received dozens of such testimonies. The work has begun, there is already a certain result," – Korolenko said.
He also called on government officials, public organizations, the volunteer movement, representatives of mass media, in particular from the South, to join the project.
"In the south, the worldview of Ukrainians has changed dramatically. The invasion began in 2014, but no one really cared about it. When we saw the crimes of the russian army against civilians, the perception of war by Odesa's residents completely changed. Putin, with his missile attacks in Odesa, knocked out any sentiments towards the russian federation. Many residents of the South participate in the resistance – not only as part of the Armed Forces, but also as volunteers," – Serhii Gutsalyuk, head of the Southern Interregional Department of the Ukrainian Institute of National Remembrance.noted.
To learn more about the project, visit this webpage.
Read more: https://mediacenter.org.ua/news