Back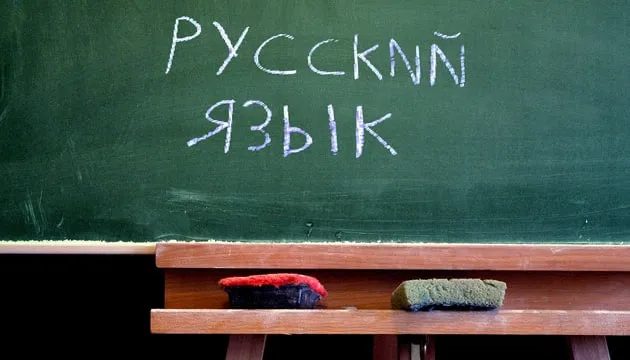 December 12, 2022, 17:45
russians Bring Teachers from Dagestan to the Occupied Territories; More Than 50% of Schoolchildren Have Left; 12,000 of Them Study Online in Ukrainian Schools — Mayor of Melitopol
Last week, russians brought teachers from Dagestan to the temporarily occupied territory in the Zaporizhia region. Ivan Fedorov, Mayor of Melitopol, reported during the briefing in Media Center Ukraine — Ukrinform that this was not the first time any more.
"Last week they brought the next "guest artistes" represented by about 10 teachers from Dagestan. I do not understand why Dagestani teachers will teach our children, because the culture is different, the language is different. Last time, such a "tour" took no more than two weeks. I hope that these teachers will stay even less on our territory," Ivan Fedorov said.
The Mayor described how the educational process takes place in the temporarily occupied territory.
"Most of the children left. Exactly more than 50% of school-age children left the territory of temporary occupation. On the one hand, our Ukrainian and Melitopol schools operate online, and approximately 12,000 children receive education online in them. As for the educational process in the temporarily occupied territory of Zaporizhia region, this is definitely not about education, it's about propaganda. And our children do not get education there. We see a trend that due to the lack of children who go to school, due to the lack of teachers who agree to collaborate, russists do nothing but close schools," the Mayor said.
Read more: https://mediacenter.org.ua/news