Back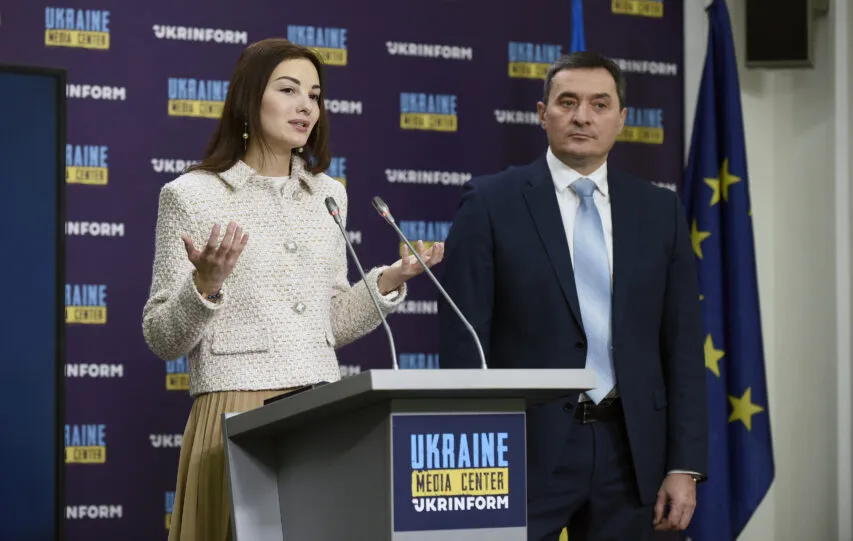 December 8, 2022, 14:37
russia Gets 80% of Intelligence Information from Open Sources, Including Contacts with Ukrainian Children – Anastasiya Dyakova, #stop_sexting Project
russia gets 80% of intelligence information from open sources, including from Ukrainian children. For the child's safety, it is important that parents talk to them about such risks and control the content they see on the Internet. Anastasiya Dyakova, Founder of the educational project #stop_sexting, said this during the briefing at the Media Center Ukraine — Ukrinform.
"According to the State Service of Special Communications and Information Protection, russia receives approximately 80% of intelligence information from open sources; that is, via social media, via websites. Therefore, we teach children what they can and what they can not post, with whom they can and with whom they should not communicate. We have cases in Ukraine when russia established contact with our children on the Internet, and obtained information through them in various ways. These are very important points that need to be discussed with children," Anastasiya Dyakova said.
The expert noted that during the war children see a large amount of violent content on the Internet; even if they are beyond the territory of Ukraine.
"This is the first war ever which is broadcasted 24/7 on the Internet. In every corner of the world, you can see what is going on. So even if children are refugees and are abroad, they see a huge amount of violent content. On the one hand, this is our opportunity to communicate to the world what really happens. But it is very important, first of all, to understand what we post. Secondly, to talk to children about what they watch, set up parental controls, and tell them not to open the blurred materials. Such content often shocks adults; let's imagine how it can affect a six-year-old child," Anastasiya Dyakova added.
Read more: https://mediacenter.org.ua/news