Back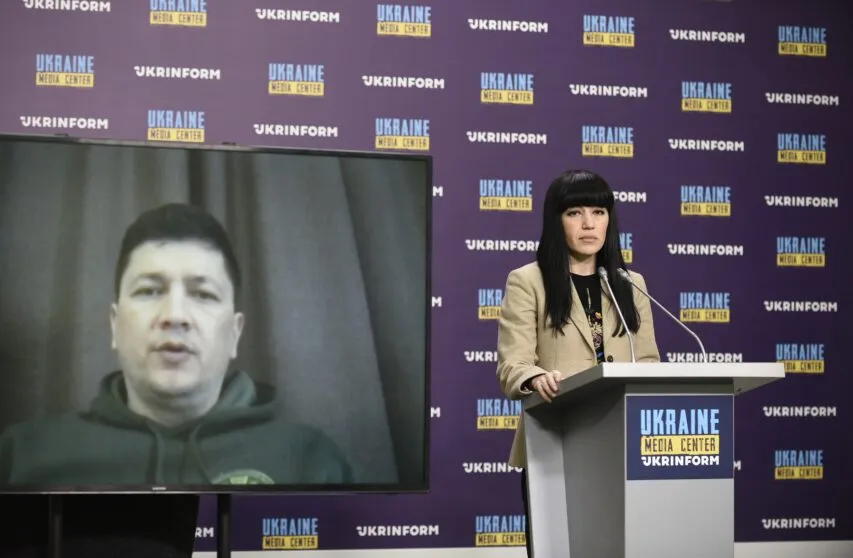 Vitaliy Kim, Head of Mykolaiv Oblast Military Administration, Media Center Ukraine — Ukrinform
November 23, 2022, 12:59
"Restoring water supply is a matter of weeks, works to restore bridges and board up windows are ongoing," Head of Mykolaiv Oblast Military Administration
The work is underway to restore water supply, bridges and board up windows in buildings in Mykolaiv region. Vitaliy Kim, Head of Mykolaiv Oblast Military Administration made this statement at Media Center Ukraine — Ukrinform.
"The process of restoring the water supply is underway. The four areas that were blown up by the occupiers have been restored. Now we are talking about the restoration of the intake point. It is a matter of time; we need electricity and some time to start restoration works and pumping water. It will take weeks," — the Head of Mykolaiv Oblast Military Administration said.
Vitaliy Kim noted that six bridges are being restored by Ukravtodor State Agency of Automobile Roads in Snihurivka district, two bridges are planned to be restored temporarily.
"We understand these problems, because we ourselves deliver bread and humanitarian aid to some settlements by boat. Things can go differently, but we are doing everything as fast as possible. I think we will restore the key bridges in a month," — Kim said.
The Head of the Oblast Military Administration added that this week the city authorities of Mykolaiv are planning to finish the work on boarding up windows with OSB and plastic sheets in order to preserve heat in houses. Further recovery of buildings in the region is also planned.
"As for the entire region, we have 13,570 objects, so it will not be very fast. Within eight months, we have already repaired a very significant number (of these objects). But for now, the most pressing issue is the restoration of (local) authorities, people's livelihoods, and security in the de-occupied regions. The main problem now is demining, so construction is out of question now, it's important to provide people with everything they need. After that, we'll plan reconstruction according to the number of people coming back," — Vitaliy Kim added.
Read more: https://mediacenter.org.ua/news