Back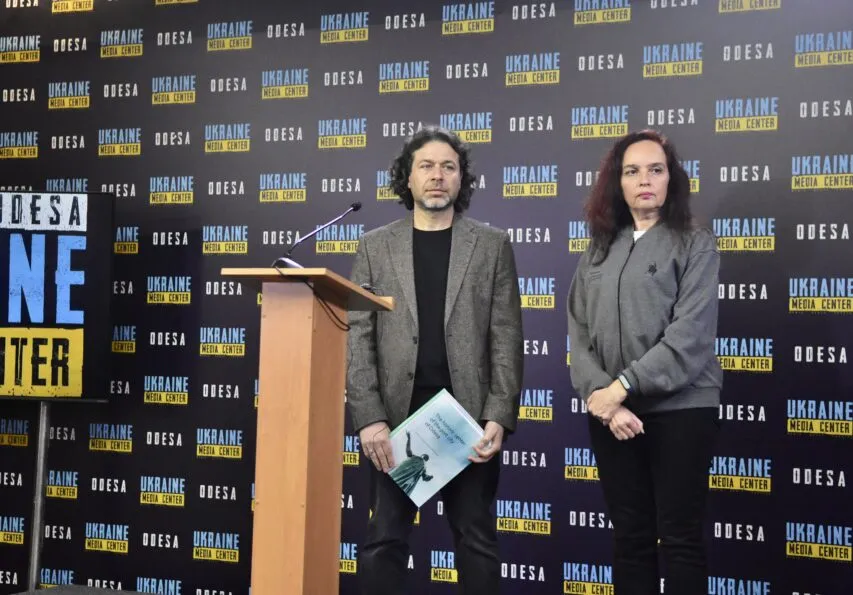 Photo by Media Centre Ukraine — Odesa: Mykola Viknianskyi, head of the working group on the inclusion of the city of Odesa in the UNESCO World Heritage List; Oksana Dovgopolova, doctor of philosophy, professor of the department of philosophy of the Mechnikov National University, curator of the memory culture platform Past / Future / Art
November 15, 2022, 16:12
Removal of the monument to the "Founders of Odesa" (to Catherine II) will not prevent center of Odesa from entering the list of UNESCO's historical heritage
But we are talking about cleaning, not demolition – Mykola Viknyanskyi, the head of the working group on the inclusion of the city of Odesa in the UNESCO world heritage list, stated during a briefing at the Media Center Ukraine-Odesa.
"If modern Ukrainian culture does not tolerate some element, then according to the rules of UNESCO, you can move it. If the development of our culture requires it, then there is no problem, there is no such contradiction in the UNESCO rules. But we are talking about relocation, not demolishing everything with a bulldozer," Viknyanskyi said.
Some elements from the space of the historical center need to be removed. "We have a defined contour of cultural heritage. We have to remove some objects. It will be necessary to remove them. This is such an element of pressure on the city authorities. For example, we are talking about a hotel at the sea station. If the status of a historical heritage object is granted to our center, the city will have time to demolish the hotel," added Oksana Dovgopolova, Doctor of Philosophy, professor of the Department of Philosophy of the Mechnikov National University, curator of the Past / Future / Art memory culture platform.
Read more: https://mediacenter.org.ua/news