Back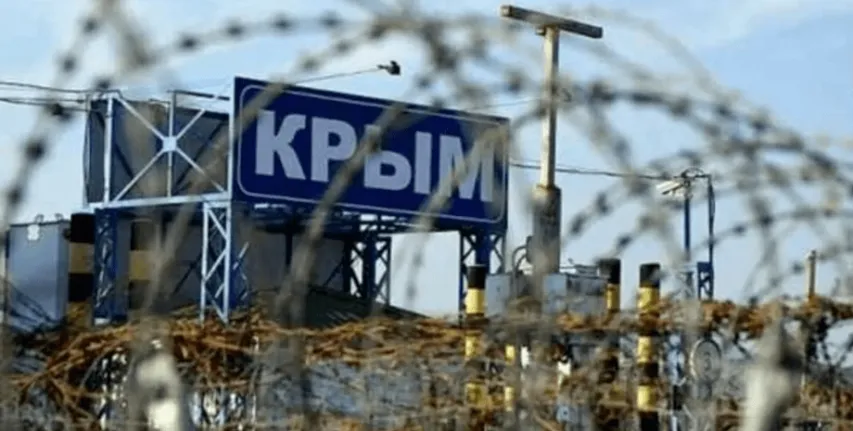 January 24, 2023, 13:25
"Preparations to turn Crimea into a springboard for an attack on Ukraine have been underway since 2014: infrastructure was built, 16 conscription campaigns were conducted," Crimean Human Rights Group
The large infrastructure projects built in Crimea after its occupation were aimed at preparing a springboard for an attack on Ukraine. Volodymyr Chekryhin, Deputy Board Chairperson at the Crimean Human Rights Group, made this statement at a briefing at Media Center Ukraine — Ukrinform.
"Since 2014, Crimea has begun actively preparing to become a springboard for an attack on Ukraine. All these large infrastructure projects, which the occupation authorities claimed were aimed at improving the lives of the Crimeans, were actually aimed at simply improving the logistics of the russian armed forces.I mean the construction of the Crimean bridge and the Tavrida highway, which stretched from the Crimean bridge to the largest military base in Sevastopol. All this was accompanied by active militarization of public life: the population of Crimea was being actively prepared for the war against their own state. During this time, the russian federation conducted 16 conscription campaigns, during which they let up to 40,000 residents of Crimea pass through their armed forces," — Chekryhin said.
"The peninsula has an extensive network of airfields and is a fleet base. It was from the Crimean peninsula that massive missile strikes were launched against civilian objects, first of all, with Kalibr sea-based missiles and Oniks-type cruise missiles. The Crimean peninsula has many warehouses, this provided convenient logistics for the occupation of the south of Ukraine," — the expert added.
Read more: https://mediacenter.org.ua/news