Back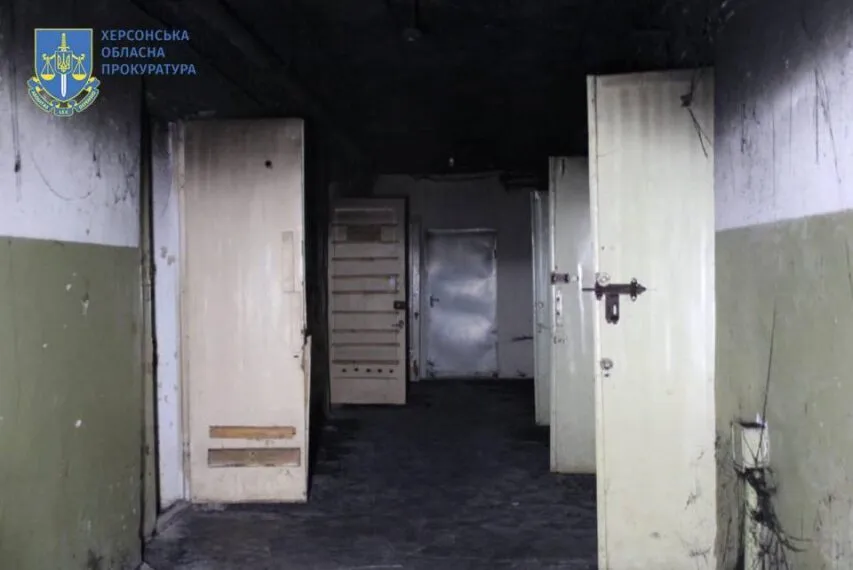 Фото з відкритих джерел
December 22, 2022, 15:40
Police find 7 torture chambers and 8 places of imprisonment in Kherson region; over 300 people kept in one detention center — National Police
During the occupation of Kherson oblast, the russists set up torture chambers for local residents. Andriy Kovanyy, interim Head of the Communication Department of the Main Directorate of the National Police in Kherson region commented on how many such places were found by the police at a briefing at Media Center Ukraine — Ukrinform.
"Investigative teams include representatives of not only the police. That is why it is not only the police who record places of torture and places of detention of citizens. If we look at our work, at the present time, 7 torture chambers and 8 places of imprisonment have been recorded in the de-occupied territories. Three torture chambers and one place of imprisonment are located in Kherson itself. Another four torture chambers and seven places of imprisonment are in Beryslav district. But that's not all. These are only the ones that I can talk about as a police officer," — Kovanyy explained.
The representative of the National Police noted that more than 300 citizens were detained in just one torture chamber in Kherson, and these are not the final data.
"As for Kherson, we can currently confirm that the largest place of torture of citizens was located in a detention center, where there were over 300 confirmed cases of imprisoned people. Their identities have already been established, they are testifying. But in general, this number is growing every day, and the exact number of people who have passed through this torture chamber has not yet been determined," — Kovanyy added.
Read more: https://mediacenter.org.ua/news