Back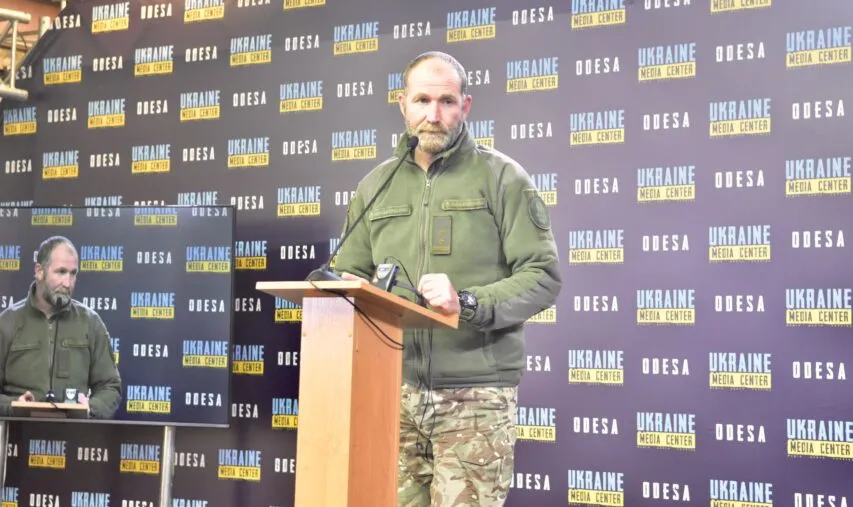 Photo by Media Center Ukraine - Odesa: Serhii Sudets, founder of the "Air Alert" community, lieutenant colonel of the National Guard
November 10, 2022, 15:43
People have 2 to 15 minutes to hide from an aerial threat – Air Defense Expert
It depends on the type of attack, the founder of the "Air Alarm " community, lieutenant colonel of the National Guard, Serhii Sudets, stated during a briefing at the Media Center Ukraine Odesa.
"Firstly, how much time people have to take shelter depends on the type of weapon and where the attack is coming from. The missile is in the air for about 40-60 minutes if it's from the Caspian sea. After it becomes visible, people have about 15 minutes to find shelter. In the case of the Black Sea region launch, the missile comes from the warships of the Black Sea Navy or Crimea itself, and while Caliber works, people have 10 minutes to find shelter," spoke Serhii Sudets.
"If the attack comes from the direction of Kherson by "Iskanders," then there's even less time, the expert noted. "It could be that two minutes pass and the rocket is already here. But we've lowered their activity in that direction," Serhii Sudets added.
Two-three days were challenging with the first attacks of the Iranian "Shaheeds," the expert said. "But thanks to our air defense specialists, we also found how to withstand that," noted Serhii Sudets.
The "Air Alarm" community appeared in February 2022 because most of Odesa's districts did not have alarm signals then. The community's Viber has over 7,000 subscribers.
In August, the Telegram channel "Air Alarm" was created, and its audience is about 105 thousand currently.
Read more: https://mediacenter.org.ua/news