Back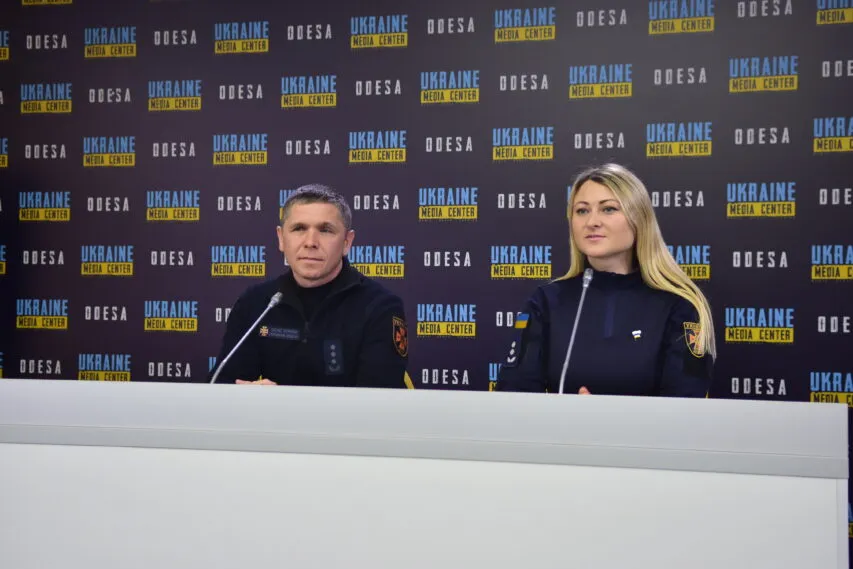 Photo by Media Center Ukraine – Odesa: Volodymyr Pashevych, head of the emergency prevention department of the Main Department of Emergency Situations in the Odesa oblast; Maryna Martynenko, spokeswoman of the State Emergency Service in the Odesa oblast
December 14, 2022, 14:51
Over the past 1,5 months, 11 cases of carbon monoxide poisoning occurred in the Odesa oblast due to the misuse of gas generators and gas burners – Rescue Service
At the beginning of November, 19 people were poisoned, 9 of them children, and such cases happen more and more often. Maryna Martynenko, spokeswoman of the Department of Emergency Situations in the Odesa oblast, told about this during a briefing at the Media Center Ukraine-Odesa.
"We had a day when there were 5 cases of poisoning, 11 people were injured. There was a case when 3 children were poisoned due to the fact that touristic gas burner was used to heat the room, which is prohibited. People were hospitalized. In general, cases of carbon monoxide poisoning are increasing, 19 people have already been poisoned in a month and a half," said Maryna Martynenko.
As noted by Volodymyr Pashevych, head of the emergency prevention department of the Main Office of the State Emergency Service in Odesa oblast, such cases are becoming more frequent due to improper operation of generators and gas burners.
"Generators cannot be installed indoors, only at a distance of at least 6 meters from the building. It should be refueled only with its engine off. And fuel should be stored in certified containers only. In general, I advise everybody to read the manufacturer's manual. The rules of the Emergency Situations are still being developed," said the specialist.
As Pashkevich added, tourist gas burners can only be used outdoors, and such devices cannot be used for indoor heating.
"All gas containers must be checked for tightness before use. This can be done with a soapy liquid using a sponge, one should go over all the joints," the specialist added.
Read more: https://mediacenter.org.ua/news