Back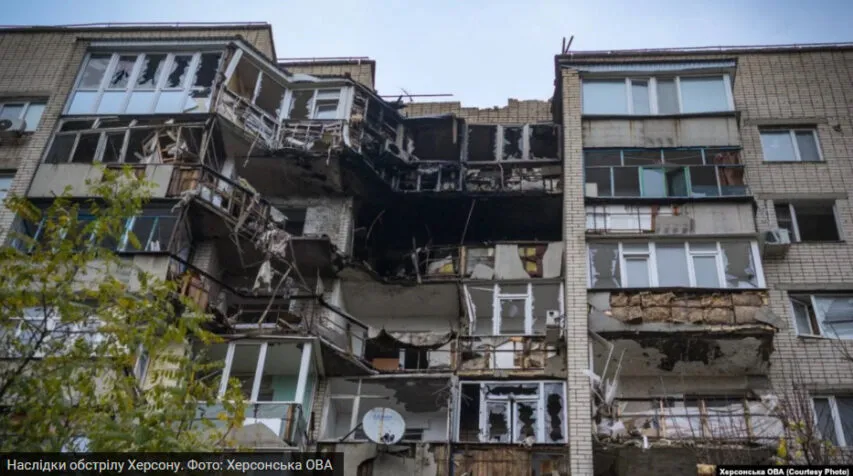 Фото з відкритих джерел
November 29, 2022, 13:09
Outflow of People from Kherson City Is Observed After De-Occupation; People Are Advised to Evacuate — Serhii Khlan, Deputy of Oblast Council
The invaders continue to shell Kherson city and settlements in the de-occupied part of Kherson region. Evacuation and financial assistance are arranged for those who agreed to leave. Serhii Khlan, Deputy of Kherson Oblast Council, made this statement during the briefing in the Media Center Ukraine — Ukrinform.
"The invaders continue shelling both Kherson city and the Right-Bank part of the Kherson region. They are shelling absolutely all settlements located along the coast of the Dnieper river, hitting the critical infrastructure. Before the war, the population of Kherson city numbered 320,000 and, according to rough estimates, 80,000 after de-occupation of the city. Now we can feel that people are leaving the city. A small number have left so far, the evacuation continues for a short time. But there are a lot of those who wish," Serhii Khlan said.
The Deputy noted that given the danger that the invaders create with their attacks, Kherson residents are offered evacuation routes.
"People can register. There is a daily train to Khmelnytskyi city with additional cars arranged. Evacuation by bus routes continues. The state supports all those who agree to evacuation: the able-bodied persons may receive a one-time allowance amounting to UAH 2,000, disabled persons — UAH 3,000. We understand that this is a very small sum, but given the danger existing in Kherson city and settlements on the coast, it would be better to use this service and evacuate. Those who categorically refuse to evacuate, we advise to be very careful. The air alarm signals have not yet been worked out due to the fact that the time from attacks to hits is quite short. Therefore, it is better to be extremely careful and stay near shelters," Serhii Khlan said.
Read more: https://mediacenter.org.ua/news