Back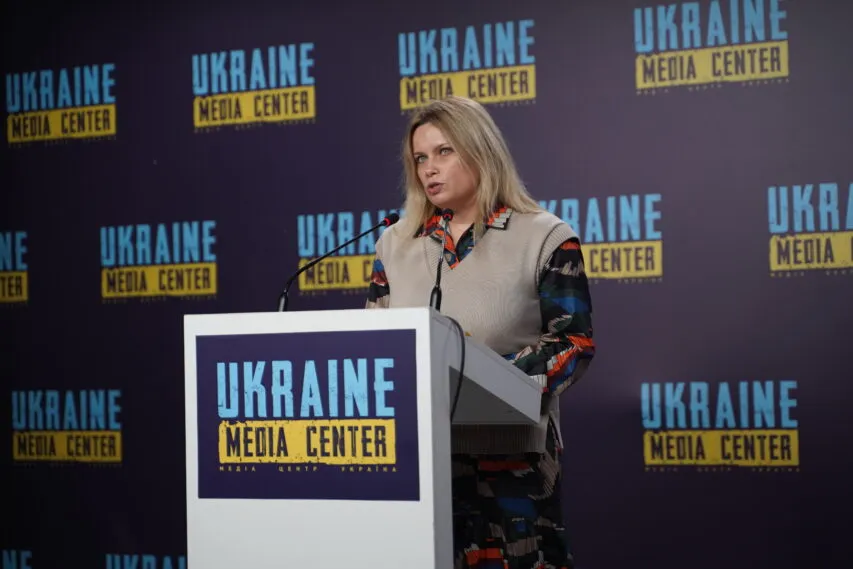 Зореслава Люльчак, керівниця центру "Джерело" у Медіацентрі Україна
November 7, 2022, 14:12
Opportunity to tell Europe about problems of Ukrainians with disabilities: Lviv's Dzherelo rehabilitation center becomes first official member of EASPD from Ukraine
Dzherelo Lviv City Rehabilitation Center was Ukraine's first to receive official membership in the European Association of Service Providers for Persons with Disabilities (EASPD). Zoreslava Liulchak, director of the center, spoke about this during a briefing at Media Center Ukraine.
According to her, the EASPD membership will give the employees of the institution the opportunity not only to participate in forums and thematic groups with participants from all over Europe, but also to tell foreign colleagues about the needs and problems of Ukrainians with disabilities.
"It is important for us, not only for Dzherelo Center, but also for Ukraine in general, because this is the first such membership in the EASPD. We have a full right to vote, we have the right to voice the problems that exist in Ukraine regarding the rights of people with disabilities, regarding what people with disabilities need. We also have the opportunity to submit projects that will be supported by the European Association," — Zoreslava Liulchak said.
The director of the center also spoke about the organization's work since the beginning of russia's full-scale invasion of Ukraine.
"A shelter for people with disabilities, their families, and companions who helped them go abroad or to other territorial communities was opened in Dzherelo Center. During this time, we accommodated more than 350 people with disabilities… In March-April, an assistance center for people with disabilities began working at the railway station. We managed to attract a lot of humanitarian aid from caring communities of the Czech Republic, Canada, Italy, Latvia and other countries. These are rehabilitation equipment, food and hygiene kits," — Zoreslava Liulchak said.
Dzherelo Center provides rehabilitation services for children and young people with disabilities and children at risk, forms and implements the latest standards of social services. Over 29 years of its operation, the Center has provided assistance to more than 7,500 children and young people aged from several weeks to 45 years old. The center is funded from Lviv's municipal budget and via charitable donations.
Read more: https://mediacenter.org.ua/news