Back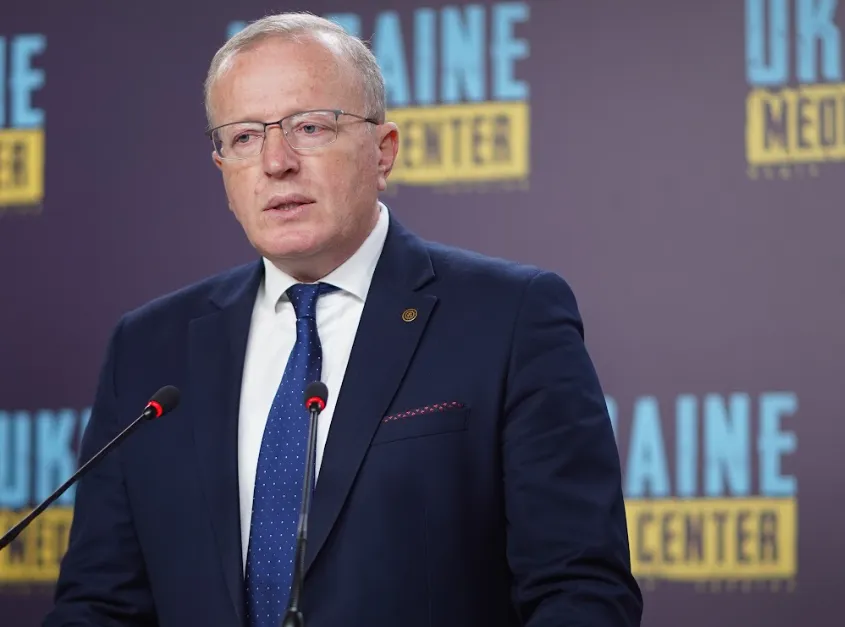 Олег Паска, Директор департаменту освіти і науки ЛОВА, Медіацентр Україна
November 3, 2022, 14:26
Only 46 out of 1,115 schools in Lviv region work remotely, buildings of educational institutions continue to be adapted for conditions of war — Oblast Military Administration on changes in the education system
In Lviv oblast, only 46 out of 1,115 schools currently work remotely, all others function in a mixed or in-person format, Oleh Paska, Director at the Department for Education and Science of Lviv Oblast Military Administration said at a briefing at Media Center Ukraine.
"We are constantly improving the conditions in shelters for children to stay in,
which makes it possible for children to get a better education… Another serious challenge is to improve the quality of remote education," — Oleh Paska said.
Currently, more than 200 schools of Lviv oblast are a part of the remote education system. According to the Head of the Education Department, school psychologists are being adapted to work in wartime conditions as well. In particular, their Israeli counterparts are helping them improve their qualifications. In future, the department plans to involve psychologists in providing assistance not only to students, but also to all residents of the respective territorial communities who will need it.
At the same time, the education system is still working on providing internally displaced people with housing. The region allocated about UAH 100 million for the renovation of dormitories for IDPs
Read more: https://mediacenter.org.ua/news