Back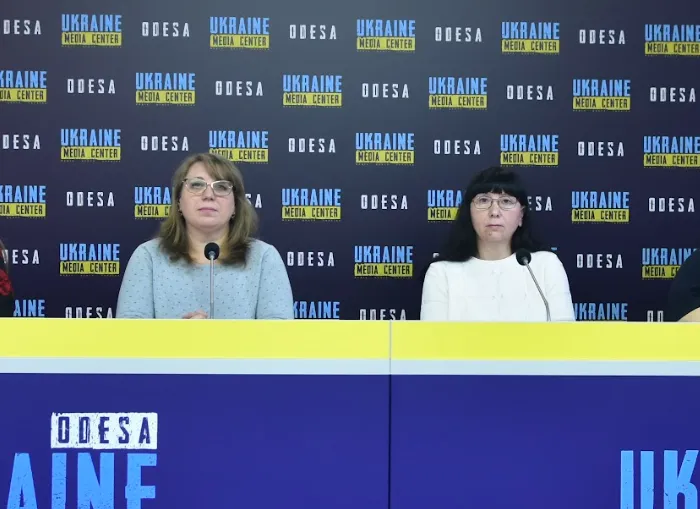 Photo by Media Center Ukraine – Odesa: Lyudmila Marushchak, representative of the Odesa Higher Vocational School of Maritime Tourist Service; Nataliya Chernyaeva, representative of the Odesa Higher Vocational School of Maritime Tourist Service;
February 23, 2023, 15:41
On February 25-26, the Odesa Professional college of the Marine Tourist Service will hold an exhibition-fair to help the Armed Forces Unit
The donations will be raised for the 12th separate rifle battalion. Representatives of the educational institution Lyudmila Marushchak and Natalia Chernyaeva told this during a briefing at the Media Center Ukraine – Odesa.
According to Natalia Chernyaeva, the deputy director of educational work, event will be held on February 25-26, from 11-00 AM to 04-00 PM at Pushkinskaya, 18.
"Handmade masterclass shopping with stylish souvenirs, sales of sweets and baking, pancake exhibition, master class for children and adults for the production of souvenrirs angels – guards for the Armed Forces, collection of trenches candles, collection of plastic caps for our volunteer movement. The money raised during the event will help the 12th independent rifle battalion", – the Natalia Chernyaeva was told.
She added that the leadership of the institution asked the graduate of the school Serhii Mishin, who now serves in the Armed Forces. "They need a generator and Starlink. They have no connection on the front, there is no light, and they are asked to raise funds for these needs", – Chernyaeva said.
According to Ludmila Marushchak, the senior master of the college, it is not the first gathering for the needs of the Armed Forces after a full-scale agression.
"Last year, our graduate Olexander Kimnatny, who orked as a cook on the usual vessel, left his work and went to war. He asked for the generator, and we, students, parents, teachers, graduates, raised money for this ", – Lyudmila Marushchak said.
Read more: https://mediacenter.org.ua/news