Back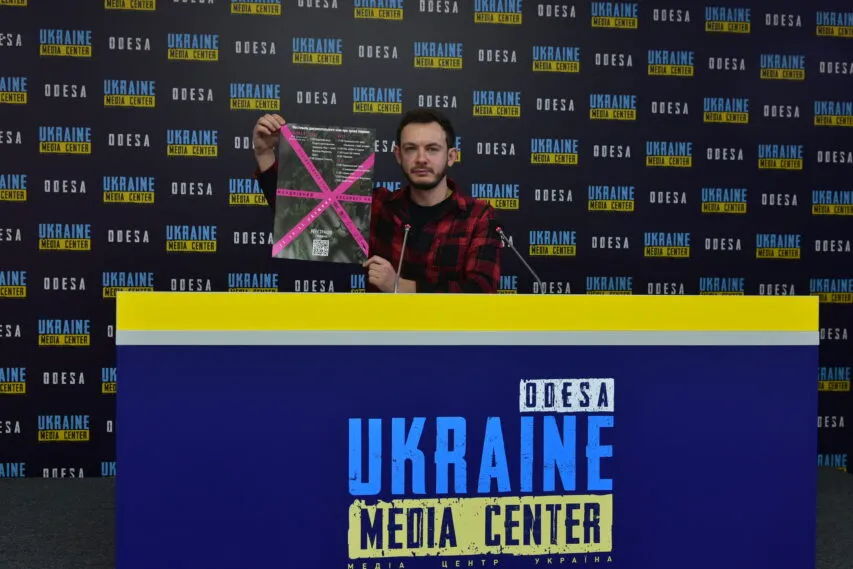 Photo by Media Center Ukraine – Odesa: Yevhen Dvorsky, head of the community organization "Cultural Education" and the leader of the cultural initiative "Kinomisiya" (Cinemamission)
December 23, 2022, 14:05
On December 23, the 19th documentary film festival "Mandrivniy (Travelling) Docudays UA" will start in Odesa
The event will be held from December 23 to 25 at PMA Odesa HUB(3 Fontanska Doroga). Yevhen Dvorsky, head of the NGO "Cultural Education" and the leader of the cultural initiative "Kinomisiya" (Cinemamission), the regional coordinator of the festival, told about this during the briefing in Media Center Ukraine-Odesa.
"The theme of this year's festival is "State of emergency". These will be not just film screenings, but also discussions between the audience and the directors, who we will call online. Two human rights events will also take place during the film festival. It's "Getting to know the basics of human rights and freedoms and discussing issues of children's rights" and "Self-organization in the community", Yevhen Dvorsky said.
The event will start on December 23 at 5 p.m. at PMA Odesa HUB with the screening of several documentary short films:
Mariupol Fortress. Orest" (director Yulia Hontaruk),
Mariupol Fortress is a series of films based on video calls to soldiers who were surrounded by the Russian army in Mariupol at the Azovstal plant. Since the beginning of the siege, the director has been talking with the soldiers of the "Azov" regiment, revealing their portraits.
The main character of the film is Dmytro Kozatskyi, the head of the press service of the "Azov" regiment in Mariupol, nickname "Orest".
"Peace and tranquillity" (directors Myro Klochko, Anatolii Tatarenko).
The film was created in March 2022 during the full-scale invasion of Russia on the territory of Ukraine. At the same time, it is both a living emotional reaction to the present and the story of one family, successfully inserted into the context of the history of Ukraine.
"Liturgy of anti-tank obstacles" (director Dmytro Suholytkyi-Sobchuk)
Ukrainian reality is divided into two periods – before and after the war. Ukrainians change professions and adapt to the needs of wartime. Sculptors produce anti-tank obstacles in their workshops. Masters weld protective metal structures for the Armed Forces of Ukraine.
Entrance to all podії vіlniy, but you need early registration via QR-code on posters via google-form. More details about the program of the festival can be found on the official website and Facebook page. Arrangement of film shows on December 23 and on the law enforcement come in on December 24 and 25.
Read more: https://mediacenter.org.ua/news