Back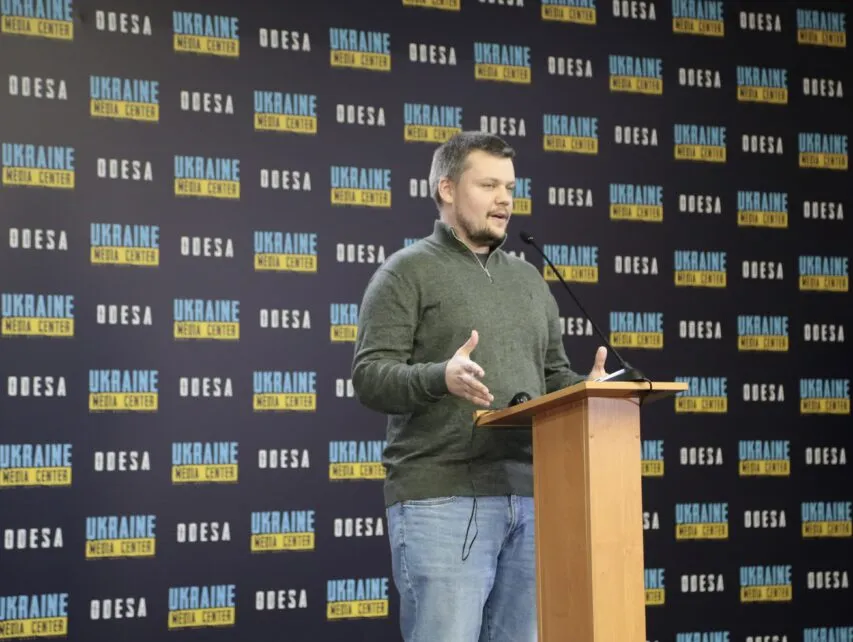 Photo by Media Center Ukraine — Odesa: Ilya Blokhin, head of the SafePlace4UA project and the "Youth 2.0" charity organization
October 31, 2022, 14:43
Odesa's authorities still haven't decided where to set up mobile shelters – volounteer
Ilya Blokhin, head of the SafePlace4UA project and the "Youth 2.0" charity organization, stated this during a briefing at the Media Center Ukraine — Odesa.
His organization sent a letter to the Odessa military administration with a request to facilitate the process of establishing shelters. The same letter was sent to the mayor's office of Odesa. Military administration has sent letters to the communities, and already some, in particular, in Izmail, Tarutino and Bilyaivka, have already decided where mobile shelters can be placed.
"Also, we sent a letter to the city hall with a proposal to set up a shelter in Victory Park. But there is some administrative misunderstanding about the juridical status of the shelter.The mayor's office has not yet responded to our letter," said Ilya Blokhin during a briefing at the Ukraine-Odesa Media Center.
Earlier, the first mobile shelter in Mykolaiv was set up on September 23 at a public transport stop in the city's Korabelny district, where 8 people were killed as a result of a rocket attack on July 29. The funds for this were provided by the Interchem company. The second one will be installed this week, the Nova Poshta company sponsored it.
Israel's experience shows, 90% of casualties in open-air shelling occur due to flying shrapnel and rocket remnants. Since 2009, the improvement of civil defense, through the installation of mobile shelters, has reduced the number of casualties by 71%.
For more information +380500895830
Email: [email protected]
Find us here:
Website: https://mediacenter.org.ua/
Twitter: https://twitter.com/CenterUkraine
Facebook: https://www.facebook.com/UkraineMediaCenter
YouTube: https://www.youtube.com/channel/UCakUdCyDNCdzfosJN2fAWpw
Telegram: https://t.me/mcu_odesa
Read more: https://mediacenter.org.ua/news