Back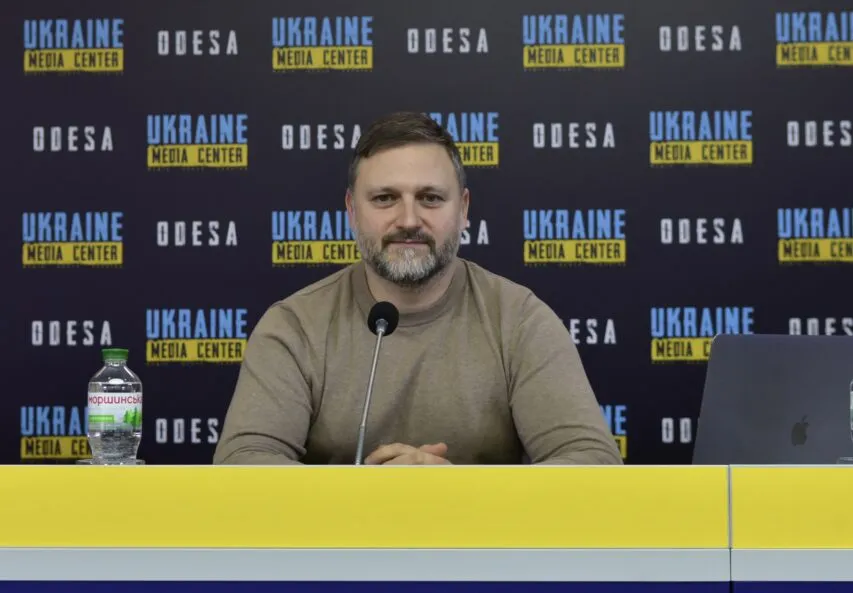 Фото Медіацентр Україна – Одеса: Олексій Чорний, голова координаційного гуманітарного штабу Одеської області
February 9, 2023, 15:54
Odesa is preparing a second volunteer mission to Kherson – drivers of special equipment and electricity are wanted
Departure to Kherson is planned in the middle of February, it will be necessary to work for at least two months. Oleksii Chornyi, the head of the coordination humanitarian headquarters of the Odesa region, told about this during a briefing at the Media Center Ukraine – Odesa.
Oleksii Chornyi said that during the first mission, which lasted 10 days, 11 people worked there. They were from Kyiv, Odesa, and also from UK and USA. "We received positive feedback from local authorities. Officials noted that they have a personnel shortage. Out of more than 600 people who worked with the humanitarian aid, only 60 remained. There were no people to package and distribute it," the official said.
Now the second part of the landing is being prepared. As Oleksii Chornyi noted, the Odesa humanitarian coordination headquarters has already received 20 applications from different cities.
"People have already passed the interview, they were told about the conditions, requirements, physical fitness and understanding of the conditions in which they will have to work. How to provide medical care. You will need to work for 2 months. The task is packaging, unloading of humanitarian trucks, distribution to addresses," Oleksii Chornyi said.
He also added that there are many problems in the villages near Kherson, so part of the group will work there. "For this we need passenger transport. I appeal to those who can provide such buses. We also need electricians, drivers of special equipment – excavators, cranes, bulldozers. There is equipment, there is a need to dismantle the rubble, but there are no people who will work. But I am sure that those who are ready to help will even get a job later," the official said.
As Chornyi added, the volunteers will be provided with helmets and bulletproof vests.
Read more: https://mediacenter.org.ua/news