Back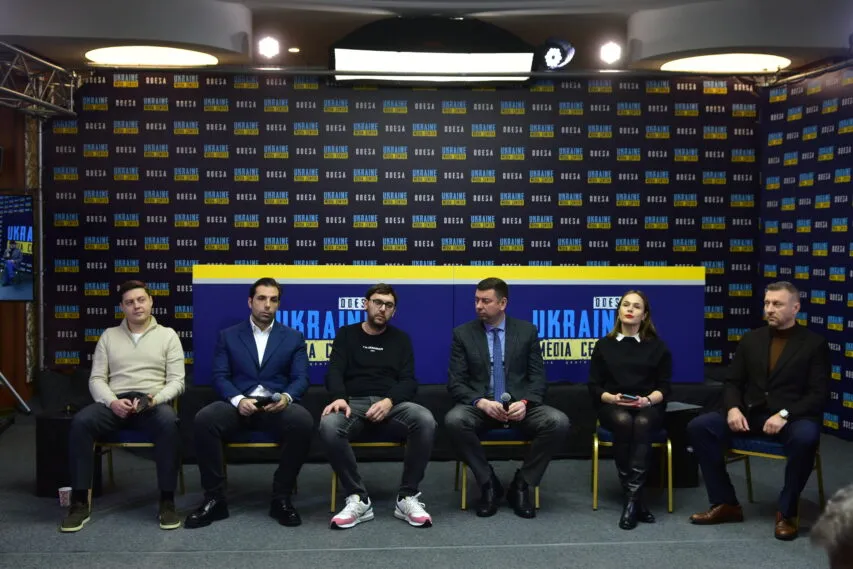 Photo by Media Center Ukraine – Odesa: Oleksandr Avdeev, Head of the department of state architectural and construction control of the Odesa city council; Vasylis Bumburas, executive director of the construction company "Gefest"; Oleg Levkovskyi, head of marketing and advertising department of "Odecom Development"; Denys Drevnytskyi, Head of Odesa Regional Office of JSC Oschadbank; Hanna Shevchenko, deputy head of the branch of Odesa regional administration of JSC "Oschadbank" for retail business; Oleksandr Zlochevskyi, co-founder of the company "Akvarel";
February 7, 2023, 15:56
Odesa developers are not ready to build council estates. They say, there are no proper offers
So far, government offers business are not being offered anything specific. The heads of Odesa construction companies told about this during a panel discussion at the Media Center Ukraine – Odesa.
As Oleksandr Zlochevskyi, co-founder of "Akvarel" company, noted, his company is ready to build such housing. Moreover, talks about it have been going on since the summer.
"But the proposed conditions are difficult to implement. Moreover, these conditions are constantly changing. There are difficulties with the supply of materials. metal and glass went up in price by at least 1.5 times. Therefore, it is necessary to approach the issue of social housing construction more concretely. And only when there will be more adequate offers," the developer noted.
Vasylis Bumburas, executive director of the construction company "Gefest" noted that the conditions offered so far were too general.
"You can agree to today's conditions only if you are immediately ready to participate in some kind of fraud. How can I take the responsibility to build something for money, which is not enough for it. Even the projects that were shown to us are something from the realm of fiction," Vasylis Bumburas added.
Read more: https://mediacenter.org.ua/news