Back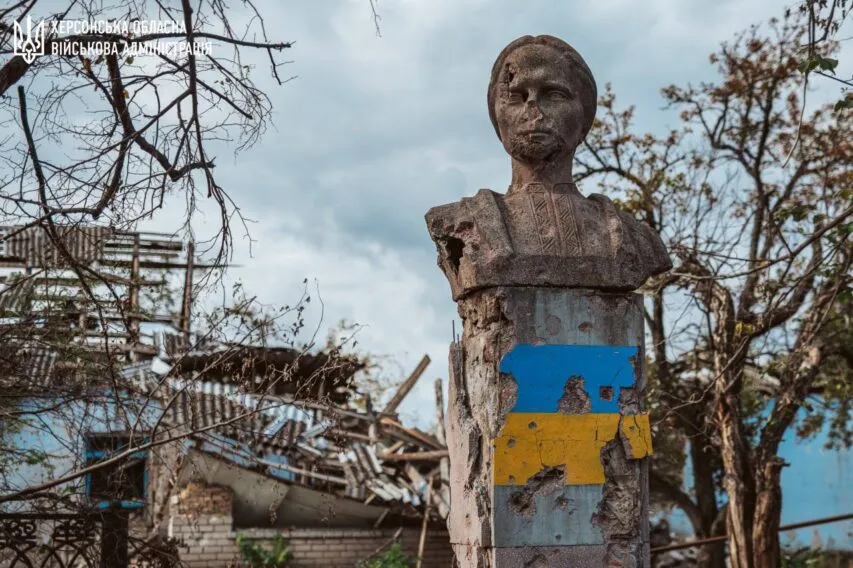 November 7, 2022, 12:47
Occupiers' goal is to turn Kherson region into a wasteland — former Kherson residents on russians' actions in occupied territory
The occupiers are looting museums and other cultural institutions in Kherson region en masse. In particular, since October 31, exhibits of the Kherson art and local history museums have been taken to Crimea. Svitlana Dumynska, Head of the Department for Culture of Kherson City Council, who currently lives in Lviv, spoke about this during a briefing at Media Center Ukraine.
According to her, the occupiers are stealing exhibits almost openly, moreover, they are doing so without observing any transportation rules.
"There are over 10,000 exhibits — these are paintings, engravings dating back to as early as the 17th century…. These treasures ​​ weren't only the jewel of the regional center, in general, this collection is one of the most impressive collections of regional museums in Ukraine… It is on the 4th (of November — ed.) that the news arrived from Simferopol that the exhibits of Kherson Art Museum had arrived in the central part of Simferopol. Two trucks were brought in, then 2 more. The situation is the same with Kherson local history museum, but we have much less information about it," — Svitlana Dumynska said.
According to Natalia Zhurzhenko, Head of the Education Department of Kherson City Council, the occupiers also ransacked all 151 educational institutions in Kherson. Some of them were turned into hideouts or bases of the russian military.
"At the moment, they closed all educational institutions and looted them en masse… They took away everything: computer equipment, furniture, in some institutions they even removed the linoleum," — Natalia Zhurzhenko said.
Also, the occupiers are taking Kherson schoolchildren to temporarily occupied Crimea en masse and without the consent of their parents.
"On October 6, they announced holidays, some of the children were taken to Crimea. Eyewitnesses speak of about 20 buses, and they transported the children to the left bank of the Dnipro and already took them to Crimea… The children's parents were informed that they should move to Crimea (to get their children back — ed.)," — Natalia Zhurzhenko said.
According to Oleksandr Hunko, Editor-in-Chief of the Nova Kakhovka City website, the occupiers are evicting not only schoolchildren from Kherson region, but also all residents, in particular, vulnerable sections of the population: patients of psychiatric hospitals and retirement homes.
"What is currently being done in Kherson region is a brazen, undisguised genocide of the Ukrainian population. After kidnappings, shootings, now there is deportation… The only difference between the deportation of the Crimean Tatars is that they were loaded into freight trains, and now people are loaded into buses. The essence is the same — to turn Kherson region into a wasteland," — Oleksandr Hunko said
Read more: https://mediacenter.org.ua/news