Back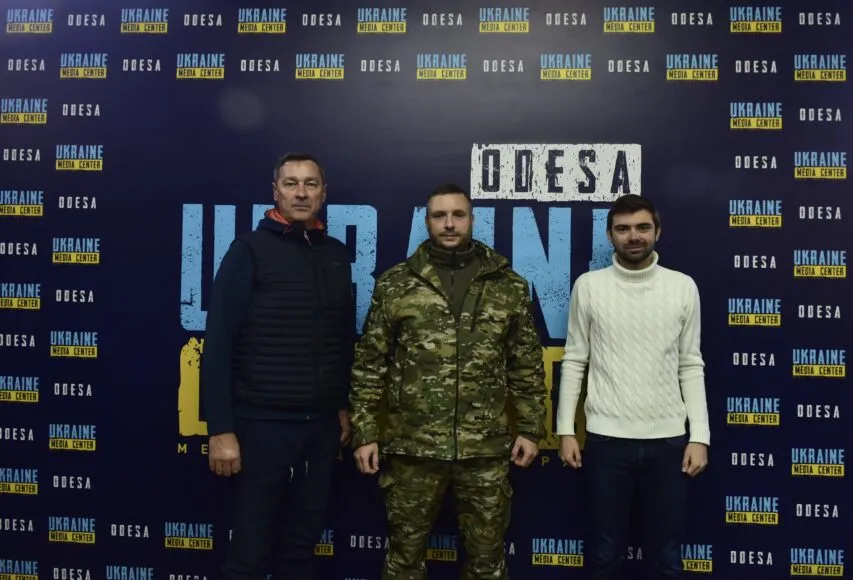 Photo by Media Center Ukraine – Odesa: Arturas Zuokas, member of city council of Vilnius, former mayor; Dmytro Abramenko, officer of the special battalion of the national police of Ukraine "Tsunami"; Artem Kasparyan, officer of the NGO "Common Goal"(Spilna meta);
December 20, 2022, 13:21
Next year Lithuanian volunteers will present projects to restore Ukrainian infrastructure
There is already a preliminary agreement on the restoration of the destroyed kindergarten in Uman. Artem Kasparyan, officer of the NGO "Common Goal"(Spilna meta) and ex-mayor of Vilnius, member of the city council of the Lithuanian capital Arturas Zoukas, told about this during a briefing at the Media Center Ukraine-Odesa.
As Artem Kasparyan added, now his organization and the authorities and community of Vilnius are negotiating on the implementation of such projects.
"We are already developing a project to restore the destroyed kindergarten in Uman, negotiations on this topic are underway with the military administrations of Kyiv, Cherkasy, Chernivtsi, Odesa regions. I think we will present these projects at the end of January or the beginning of February 2023," the volunteer said.
As Arturas Zoukas said, Ukraine will need to build new infrastructure after the war.
"Vilnius will help with this, with projects and financing. We have such experience – to take the same kindergartens, you and we built them according to soviet projects, and we know how to make them better," said Arturas Zoukas.
Read more: https://mediacenter.org.ua/news