Back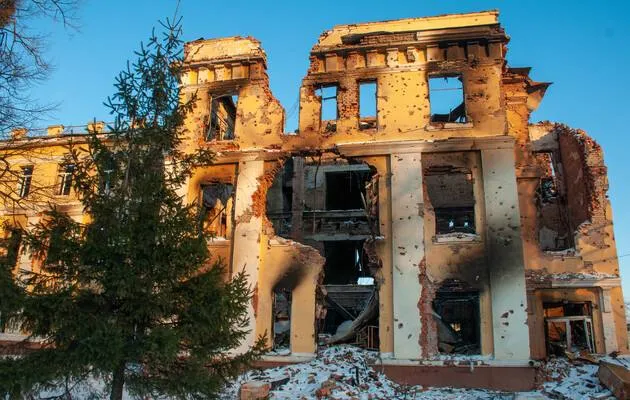 November 16, 2022, 19:19
More Than 2,700 Educational Institutions Were Damaged by Russian Bombing and Shelling, 337 Were Completely Destroyed — Yaroslav Shanko
Since the beginning of the full-scale invasion, more than 2,700 educational institutions have been damaged by russian bombing and shelling in Ukraine, of which 337 have been completely destroyed. Yaroslav Shanko, Deputy Head of Juvenile Prevention Directorate of the National Police, made this report during the briefing in Media Center Ukraine — Ukrinform.
"As a result, the children's right to education had to be ensured taking into account the possibility of each individual institution and protection of children in the event of air raid sirens. Commissions were created that were examining educational institutions on their preparedness to start the educational process, together with the state emergency service and local self-government authorities," Yaroslav Shanko said.
The "Safe School" project was also implemented during the academic year 2022–23. According to the project, a set of measures is implemented on the territory of the state aimed at strengthening the public security and order when visiting educational institutions.
"Each school is assigned a juvenile police officer, and, at the same time, the territory adjacent to the school is not neglected," Yaroslav Shanko added.
"
Read more: https://mediacenter.org.ua/news