Back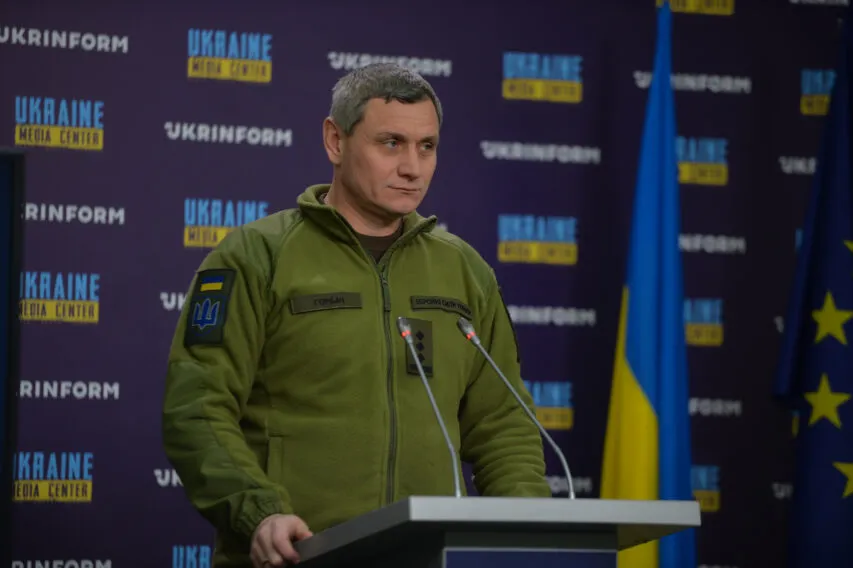 Roman Horbach, Head of the Personnel Department of the Headquarters of the Land Forces of the Armed Forces of Ukraine, Media Center Ukraine — Ukrinform
December 19, 2022, 15:56
Mobilization in Ukraine Is Running On as Planned Since the Beginning of the Full-Scale War; No Wave Will Take Place After the Beginning of the Next Year — the Armed Forces of Ukraine
No waves of mobilization were occurring in Ukraine and are not planned yet. Roman Horbach, Head of the Personnel Department of the Headquarters of the Land Forces of the Armed Forces of Ukraine, told this during the briefing at the Media Center Ukraine — Ukrinform.
"This year we have mobilization. It was declared by the President of Ukraine. And even from the very beginning, there were no waves of mobilization. At the first stage, more people were called up. Then the mobilization pace was constantly decreasing and now it is at a much lower level than at the beginning. The figures for citizens we call up under mobilization depend on the front-line situation. All indicators for the number of personnel are planned, they are calculated by the General Staff, and territorial recruitment centers carry out the mobilization as planned," Roman Horbach explained.
The Head of the Personnel Department noted that no new wave of mobilization will also occur after the beginning of the next year.
"We can not say that there will be another wave of mobilization at the beginning of the new year. We will not have any mobilization waves. Mobilization takes place constantly, daily, and as planned. As we call up citizens for military service this year, so we will call them up in the next year," Roman Horbach added.
Read more: https://mediacenter.org.ua/news