Back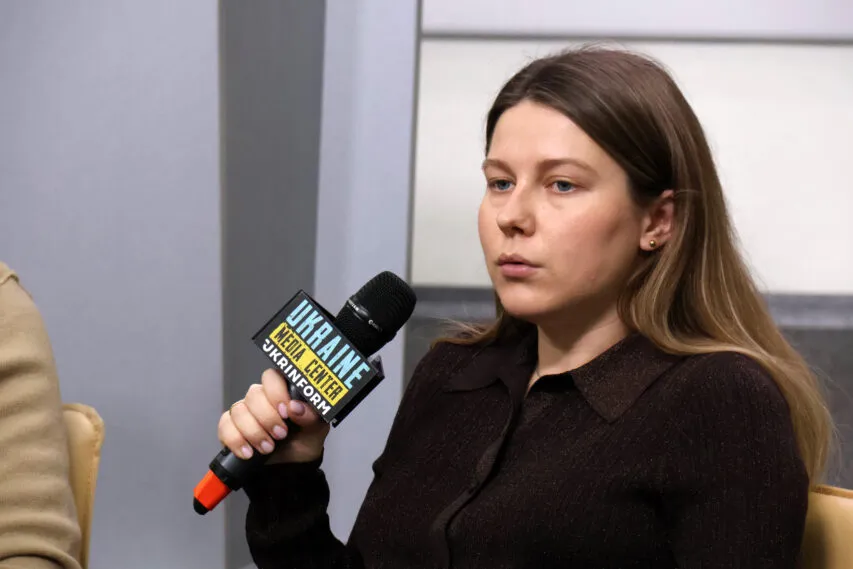 March 23, 2023, 16:33
Maryna Bardina: Today, the world is passionate about the idea of Ukraine's victory
The great support for Ukraine began with the political coalition and with the overwhelming support gained in different countries.
This was emphasized by Maryna Bardina, Deputy Chair of the Verkhovna Rada Committee on Foreign Policy and Interparliamentary Cooperation, during a panel discussion at Media Center Ukraine — Ukrinform.
"People took to the streets, not merely Ukrainians who became refugees, but also other countries' citizens. The same goes for top showbiz stars, actors, and singers, posting words of support for Ukraine on their social media pages," she recalled.
Maryna Bardina is convinced that it is vital to maintain such a coalition diversity that would include different categories of politicians and representatives of civil society in these countries.
"It seems to me that today the world is passionate about the idea of Ukraine's victory. And, of course, the number one task is to win. The number two task is to build a great European Ukraine. For this, we also need a coalition of partners that would be involved in the restoration of Ukraine, that could help us implement changes here," the MP said.
Additionally, Maryna Bardina added that "it is imperative not to forfeit this coalition after the onset of the moment of our victory, but to remain good friends and keep on this cooperation."
Read more: https://mediacenter.org.ua/news