Back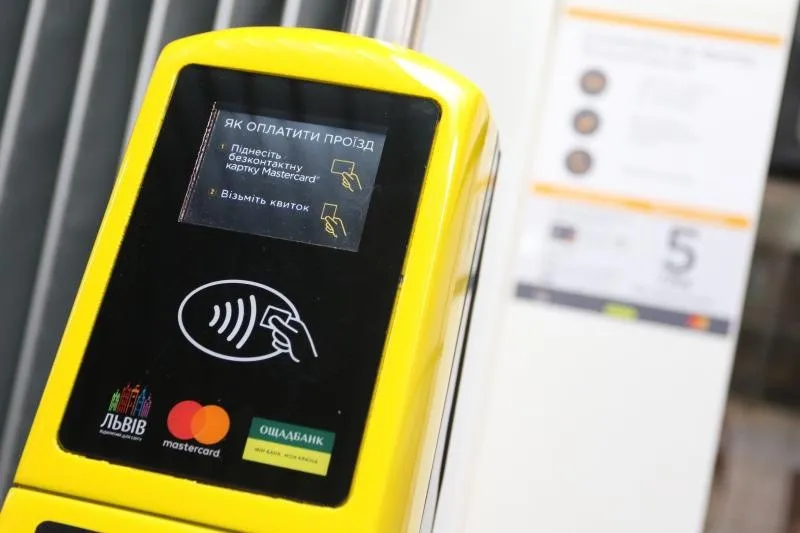 photo: Lviv City Council
November 22, 2022, 15:17
Lviv Region Will Be the First in Ukraine to Introduce E-Tickets for Intercity Transportation — Oblast Military Administration
Lviv region is the first in Ukraine to introduce tickets for intercity transportation within the region. Yuriy Buchko, Deputy Head of Lviv Oblast Military Administration, said this during the briefing in Media Center Ukraine. The region has already determined the winner of the tender — the company that will implement the project.
"A competition was announced to select a candidate for installation of an e-ticket, this is the so-called investor who will install the appropriate equipment (validators — Ed.) at own expense and administer this service," Yuriy Buchko said.
According to him, unlike a similar system already operating in Lviv, the cost of an e-ticket will not be fixed, but will depend on the distance that the passenger will travel.
"How it will work: the passenger enters, checks in at the entrance with a card or any other device accordingly, records at which stop he/she enters, and at the exit repeats this function again; the system sees from which stop to which he/she passed, and the fare is charged respectively," Deputy Head of Lviv Oblast Military Administration said.
The Oblast Military Administration also plans to introduce a transition period when residents of the region will be able to pay for travel both in cash and with e-cards or devices. It also plans to agree with leaders of the regional territorial communities the process of paying for travel for beneficiaries.
Introducing an e-payment system in the region is allegedly aimed at more thorough accounting of funds that come from fare.
This project is expected to be implemented within about 6 months.
Read more: https://mediacenter.org.ua/news