Back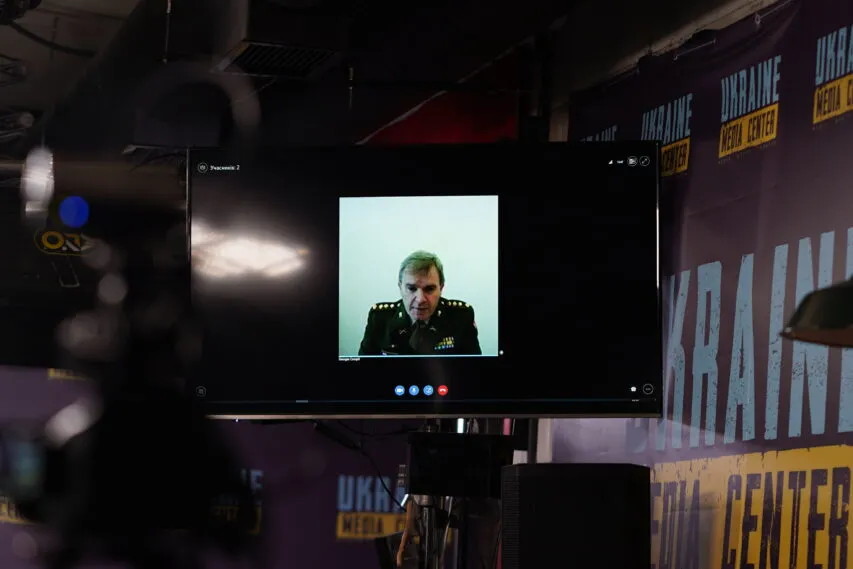 Guy Hoffmann, National Armaments Director and Coordinator of Luxembourg's Military Assistance to Ukraine, Media Center Ukraine
November 21, 2022, 12:55
Luxembourg's aid to Ukraine: provided 3D scanners will help with collecting evidence of occupiers' war crimes faster and more efficiently — Guy Hoffmann
3D scanners, which Luxembourg recently provided to Ukraine, will help more effectively and efficiently collect evidence of war crimes committed by the occupiers. Colonel Guy Hoffmann, National Armaments Director and Coordinator of Luxembourg's Military Assistance to Ukraine spoke about this during a briefing at Media Center Ukraine.
"We strongly condemn the war crimes and crimes against humanity and violations of international humanitarian laws committed by russian forces in Ukraine. Also, (with) the examples (of what) happened in Kherson. Therefore, we think it's very important to help Ukraine in providing equipment that supports Ukraine in the investigation of these horrific crimes," — Guy Hoffmann said.
He added that 3D scanners arrived in Ukraine at the beginning of last week.
"These scanners will help to get a fast and more efficient view and an assessment on crime scenes and on the horrendous activities that were done by the russian occupying forces, and this will help Ukrainian prosecutors to collect the evidence of crimes in a more efficient and a more effective way. Because time is of the highest importance. And the use of these 3D scanners will help to collect all the evidence in a very fast way," — Guy Hoffmann explained.
As reported earlier, the participants of the briefing at Media Center Ukraine said that Luxembourg handed over thirty 3D scanners to Ukraine. This equipment is multi-purpose. Among other things, it can be used both for the reconstruction of events and for recording the injuries of the dead. In Ukraine, these scanners will be used to collect evidence of war crimes committed by the russians in a more efficient way. Ukrainian specialists are to start working with these 3D scanners already this week.
Read more: https://mediacenter.org.ua/news