Back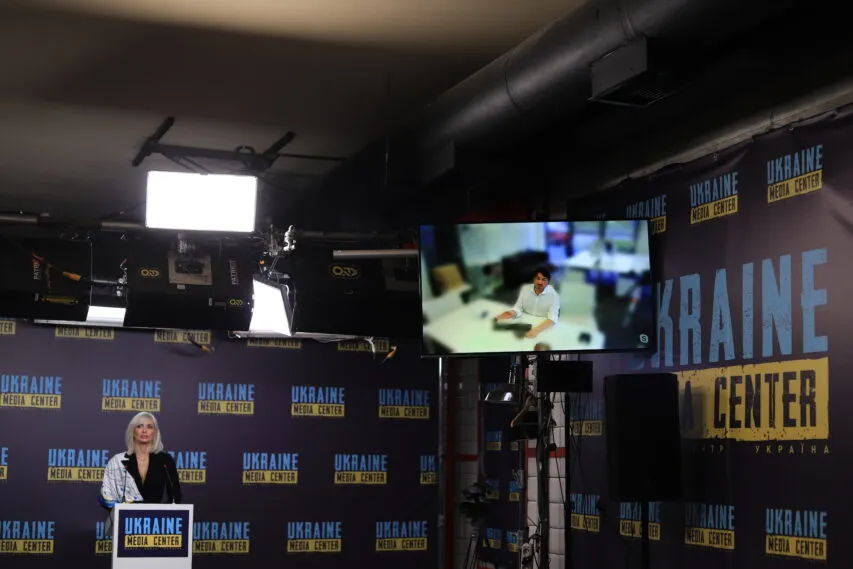 November 15, 2022, 12:32
As Early as Next Week, Ukraine Will Be Able to Collect Evidence of War Crimes Using 3D Scanners Transferred by The State of Luxembourg
Thirty 3D scanners that Luxembourg transferred to Ukraine are already on their way to Kyiv. Ukrainian specialists can start working with them as early as next week. Nataliia Nestor, Deputy Research Director of the Kyiv Scientific Research Institute of Forensic Expertise of the Ministry of Justice of Ukraine, made this report during the briefing in Media Center Ukraine. She added that these scanners will significantly speed up the experts' work.
"That is, a person arrives and points this scanner at a certain object that needs to be examined, all this is then displayed on a computer and, accordingly, 3D programming of this object on the computer and its storage and reproduction occurs. This, first of all, speeds up the research process itself. Because, for example, capturing the scene may take from two to four hours, this is at best, and with the help of these scanners, it can be done in an hour and a half. You don't need to describe it, as we describe it in the protocol. All this is recorded on the appropriate computer media and already stored in 3D dimension," Nataliia Nestor explained.
3D scanners are multi-purpose. Among other things, they can be used both for reconstruction of the events and for recording the injuries of people who were killed.
"Our neo 3D scanners are very popular among forensic experts. We have such partners as police, secret services, and forensic institutes all over the world, from Japan to the United States. And in Europe too, and the Dutch police. And we already know that because of our scanners there were a few important investigations that were done successfully worldwide," Artem Yukhin, CEO at Artec 3D in Luxembourg, said.
This bleeding-edge equipment is also used in Ukraine to ensure high quality collection of the evidence of war crimes committed by russians and warrant that they are punished for them.
"No one doubts that putin and all war criminals will eventually face a military tribunal. It is the documentation of these crimes, the competent documentation, exactly in such a way that they can be submitted to international courts and that this evidence does not raise any questions is our task," Andrii Haichenko, Deputy Minister of Justice of Ukraine, added.
For reference: according to reports of the Presute Russian War Crimes organization, at least 39,000 violations of the Geneva Conventions were detected in the liberated territories previously occupied by russian troops.
Read more: https://mediacenter.org.ua/news