Back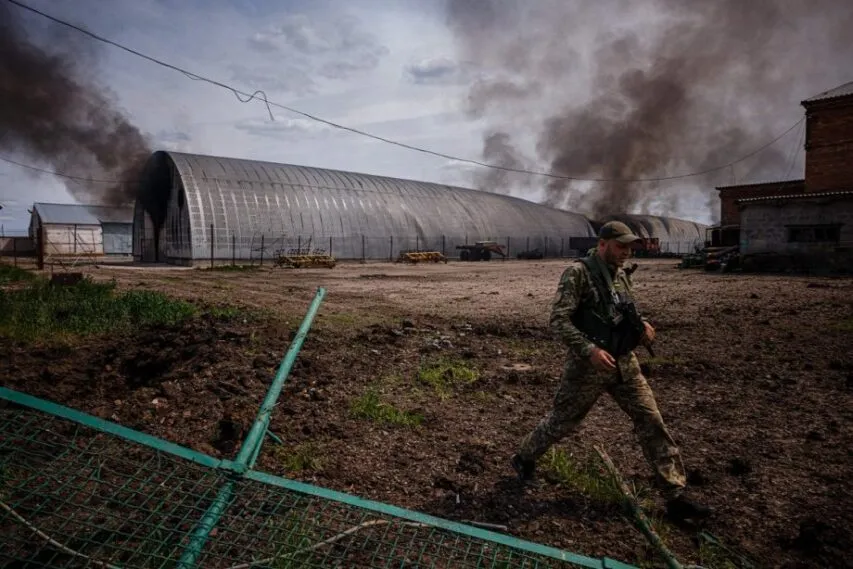 November 24, 2022, 18:08
Losses of Commodity Producers Reach More Than 40 Billion US Dollars; Many Enterprises and Livestock Were Destroyed — Ukrainian Agrarian Council
Due to the war, the losses of commodity producers in the agrarian sector has already reached more than 40 billion US dollars; enterprises and livestock have been destroyed, and the crop acreage has been reduced. Denys Marchuk, Deputy Chair of the Ukrainian Agrarian Council, told this in the Media Center Ukraine — Ukrinform.
"Today, indirect and direct losses of commodity producers reach more than 40 billion US dollars: indirect losses amounting to more than 35 billion US dollars, and direct losses for 6.6 billion US dollars. This suggests that under such conditions, it is very difficult to completely guarantee the planned crops for the year 2023. Today I'd just stick to guaranteeing that the sowing campaign will take place, but to what extent, on what areas, what crops will be involved, we will talk already during its preparation, somewhere in February," Denys Marchuk said.
The Deputy Chair of the Ukrainian Agrarian Council added that the acreage was reduced by about 40% due to the war and occupation. There are still problems even with the liberated territories, but a significant part of these lands is mined. They could be planned for use in spring 2023, but this requires a huge amount of mine clearance work.
"The State Emergency Service works under no timeline, making every effort. But these efforts are physically lacking. It is necessary to employ additional mechanisms for attracting the mine clearance teams and foreign experts who would make it possible to speed up this mechanism. If we manage to do that, the acreage will be expanded. But not only mining is a key problem. Most of the enterprises were destroyed, the equipment, administrative buildings, dairy farms, and livestock were destroyed," Denys Marchuk said.
Read more: https://mediacenter.org.ua/news