Back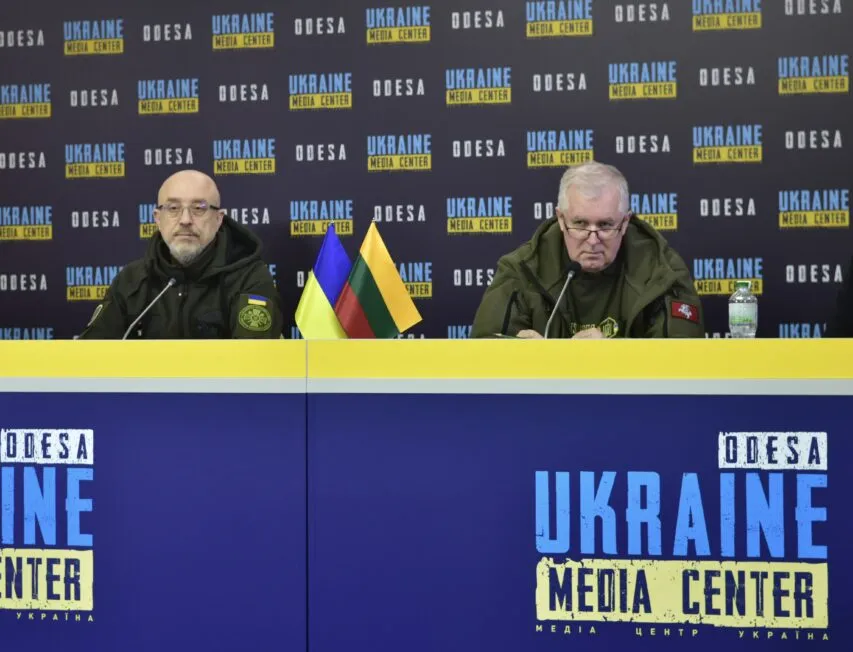 Photo by Media Center Ukraine – Odesa: Oleksii Reznikov, Minister of Defense of Ukraine; Arvydas Anušauskas, Minister of National Defense of Lithuania
February 9, 2023, 16:05
Lithuania hands 36 anti-drone systems to Ukraine – they are capable to shoot down Iranian drones
Also, Lithuania have already trained 15 instructors who will pass their skills to Ukrainian military already in Ukraine. Arvydas Anušauskas, Minister of national defense of Lithuania said this said during a joint briefing of the Defense Ministers of Lithuania and Ukraine at the Media Center Ukraine – Odesa told
"We have already completed the training of 15 instructors who will be ready to work on the territory of Ukraine and train the Ukrainian soldiers. We also provide 36 anti-aircraft systems to Ukraine. This equipment can effectively shoot drones down," Arvydas Anušauskas said.
The Minister of Defense of Ukraine, Oleksii Reznikov, added that during the meeting in Odesa, the following aid packages were discussed, and one of the priorities is air defense equipment.
"We expect to recieve air defense systems that are technically capable to fight Iranian drones. I would like to point out the importance of the fact that the Lithuania is training not just air defense system operators, but rather instructors who will then be able to train our military. In other words, they train trainers," Oleksii Reznikov, Minister of Defense of Ukraine added during the briefing.
His Lithuanian colleague noted that Lithuania will do everything for Ukraine to win this war.
"The path to victory will not be easy, but I can assure you that Lithuania, together with other democratic countries, will support Ukraine on this path," Arvydas Anušauskas added.
Read more: https://mediacenter.org.ua/news